Calliope has worked with hundreds of clients of all kinds, across a wide range of industries, and around the world. Here is just a selection of them.
Rogalski Damasci
Oncology Patient Advocacy Group Forum, 2018, Bucharest, Romania
San Patrignano
Treatments for severe substance use disorders, 2022, San Patrignano, Rimini, Italy
SCOOP Tourisme d'affaires
Visit, Crédit Agricole, 2017, Tel Aviv, Jerusalem, Haifa, Israel
Shenzhen Stock Exchange
Visit to Switzerland, 2018, Geneva, Switzerland
Singapore Youth Olympics
Singapore Youth Olympic Games, 2010, Singapore
Smithers Apex
Chemical Products Latin America, 2019, Santiago de Chile, Chile
Cleaning Products Latin America, 2018, Buenos Aires, Argentina
SO&CO EVENTS
ALLFLEX Livestock Intelligence Onboarding Event, 2021
Social Security Institute of Portugal
High-level conference on the strategy re. the rights of persons with disabilities
Society for Organizational Learning
Dialogues on Learning, 2018
Sonova/ Phonak
International Distributors' Meeting, 2016, Dublin, Ireland
Soroptimist International of Europe
e-Governors' Meeting, 2020, via KUDO from a hub/technical studio
Governors' Meeting, 2019, Zagreb, Croatia
Governors' meeting, 2016, Sofia, Bulgaria
Annual Governors' Board, since 2009, inc. 2013 Congress, Berlin, Germany
SSO Swiss Dental Association
2020 Congress, hybrid meeting, speakers and interpreters on-site
2021 Swiss Dental Conference
St John of God
St John of God Provincial Chapter, 2018, Portarlington, Ireland
Stiftung Kind und Autismus
17th Swiss Autism Forum, Zurich
Sweco
Financial instruments funded by the European Social Fund, 2018, Brussels, Belgium
Financial intermediaries and ESIF financial instruments, 2018, Brussels, Belgium
European Financial Instruments, 2016, Paris, France
Financial instruments under the EAFRD and ESI funding programmes, 2015, Dublin, Paris, Vienna, Bratislava, Sofia, Bucharest, Rome, Riga, Prague, Zagreb, Athens, Madrid, Seville, Brussels
Meetings also in Lisbon, Bucharest, Budapest, Bratislava, Prague, Warsaw, Vilnius, Tallin
Swiss Bankers Association
4th Chinese-Swiss Financial Round Table, 2018, Lugano, Switzerland
Swiss Economic Forum
Switzerland's leading economic conference, 2016, Interlaken, Switzerland
Swiss Federal Government, State Secretariat for Migration
Ministerial Meeting of the Central Mediterranean Contact Group, 2017, Bern, Switzerland
Swiss Post
UAC/CERP Committee, 2016, Copenhagen, Denmark
Talley Management Group Inc.
Alcoholics Anonymous International Convention, 2010, San Antonio, 2005, Toronto
TCS
Medical Congresses, 2015, Vienna, Austria
TEVA Pharmaceutical Industries Ltd, 2016, Buenos Aires, Barcelona, Vienna
Teamwork Brussels/Paris
Dialogue with the Consumer, 2018, Nicosia, Cyprus
Technogym
Corporate Convention, 2017, Cesena, Italy
Annual international convention, 2022, Rimini, Italy
Texas Instruments
European Diabetes Leadership Forum, 2012, Copenhagen
The Hokkaido Shimbun Press London Bureau
Live Interview in the centre of Athens, Athens, Greece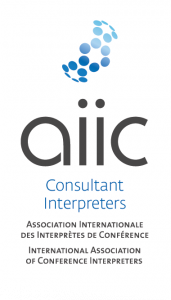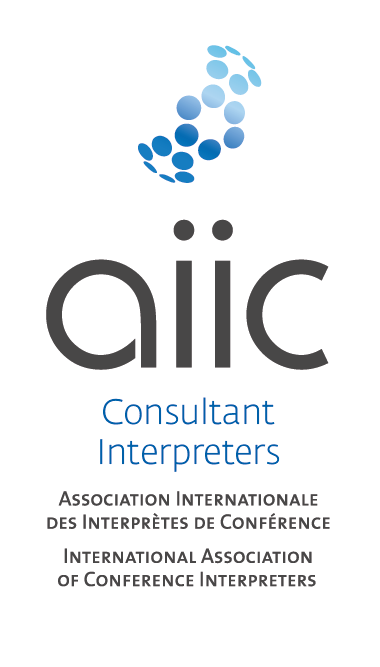 Calliope and its members all belong to the International Association of Conference Interpreters (AIIC), which sets standards in the field of conference interpreting.