Calliope has worked with hundreds of clients of all kinds, across a wide range of industries, and around the world. Here is just a selection of them.
Town of Montreal
GSEF Global Social Economy Forum, 2016, Montreal, Canada
Toyota (Switzerland) Ltd
Swiss Dealership Meeting, 2018, Safenwil, Switzerland
UBS
Biannual Town Hall Events, since 2011, Zurich
UIA – International Union of Lawyers
Executive Committee and Governing Board, 2015, Dublin, Ireland
UIFAND
Moneyval V round Country Training, 2016, Andorra la Vella, Andorra
UIFAND/ World Bank
Risk Assessment Workshop, 2016, Andorra la Vella, Andorra
UNDP Cyprus
UNDP-ACT Bicommunal Meetings for the Cyprus Dialogue Forum, 2015, Nicosia, Cyprus
Cyprus Dialogue Forum, 2016, Nicosia Buffer Zone, Cyprus
UNESCO Regional Meeting
Underwater Heritage Committee, 2016, Copenhagen, Denmark
United Cities & Local Governments
UCLG-Habitat III Meeting, 2016, Barcelona, Spain
Gold Seminar & Retreat, 2017, Barcelona, Spain
GA of the International Observatory on Participatory Democracy, 2018, Barcelona, Spain
Gold Seminar & Retreat, 2018, Barcelona, Spain
2020 Webinars, Commitee & Statutory Meetings via Zoom from Home Studio
Gold Seminar & Retreat, 2021
Forum of Regions and Policy Council meetings, 2021
Municipal Peace Talks, 2022, virtual meeting
Universal Forum of Cultures 2004
Universal Forum of Cultures, 2004, Barcelona
University of Bonn
Online Research Fair of African Centers of Excellence, 2021
University of Corsica
Interdisciplinarity Symposium, 2017, Corte, France
Exchanges with students abroad, 2021
University of Cyprus
Annual Leventis Lecture: Noam Chomsky, 2004, regular client, Nicosia, Cyprus
University of Strasbourg
European College of Financial Investigation and Criminal Financial Analysis, 2021
UNWTO / Andorran Government
World Congress on Snow and Mountain Tourism, 2016, Sant Julià de Lòria, Andorra
11th World Congress on Snow and Mountain Tourism, 2022, Andorra
UPA, Union Parlementaire Africaine
62nd Executive Committee Meeting, 2013, Abidjan, Côte d'Ivoire
US Department of Energy, Commerce and Agriculture
US-China Summits, since 2008, multiple cities in the USA and abroad
US Department of Homeland Security
Western Hemisphere Illicit Pathways Training, 2017, San José, Costa Rica
Vantage Global Event Production GmbH
International Experience Exchange with Patient Organizations, 2019, Rome, Italy
Medical Investigator Meeting, 2015, Prague, Czech Republic
Vudio
Capgemini and TIM "4 weeks 4 inclusions"
Walmart
Year Beginning Meeting, since 2003, Toronto
WAPP West Africa Power Pool
Interviews for the IMU of the North Core Project, 2018, Accra, Ghana
WattNet West African Think Tank
1st AGA, 2016, Accra, Ghana
H2O Water Forum, 2018, Nouméa, New Caledonia
Weizmann Institute for Sciences
Visits, 2016, Rehovot
72nd International board, 2020, via Zoom and pre-recorded videoconferences on premises
International Board of Trustees, 2022, Rehovot
Westmed Committee and PCO
Blue Economy Contribution to the Summit of the Two Shores, 2019, Palermo, Italy
Westmed Stakeholder Conference 2021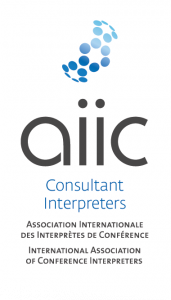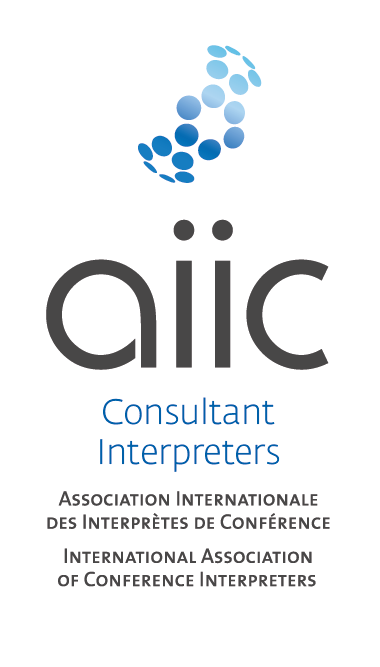 Calliope and its members all belong to the International Association of Conference Interpreters (AIIC), which sets standards in the field of conference interpreting.