Calliope has worked with hundreds of clients of all kinds, across a wide range of industries, and around the world. Here is just a selection of them.
ASEAN
China-ASEAN Education Ministers' Conference, 2016, Guizhou, China
ASEAN Australia Special Summit, 2018, Sydney, Australia
Asian Private Banker
China Global Wealth Leaders Summit, 2018, Shanghai
Assembly of European Regions
General Assembly 2021 & Conference 2030 Agenda
Association of European Senates
15th Meeting of the Association of European Senates, 2013, London
Australian Department of Agriculture
Codex Alimentarius, 2013 (since 2002), Chiang Mai, Cairns, Gold Coast, Cebu, Mar del Plata, Melbourne, Brisbane, Adelaide
CCFICS 22, 2016, Melbourne, Australia
CCFICS 23, 2017, Mexico City, Mexico
CCFICS 24, 2018, Brisbane, Australia
Codex Committee on Food Import and Export Certification and Inspection, 2021
Australian Department of Education
OECD PISA Governing Board Meeting, 2019, Adelaide, Australia
Australian Taxation Office
OECD VAT Forum Meeting, 2019, Melbourne, Australia
BCEAO, Banque Centrale des Etats de l'Afrique de l'Ouest
Seminar on Instruments of Islamic Finance, 2013, Abidjan, Côte d'Ivoire
Beijing 2022 Olympic Winter Games Bid Committee
Presentations to the IOC, 2015, Lausanne, Switzerland and Kuala Lumpur, Malaysia
BG BAU
International Conference on Construction Safety and Health - Vision Zero, 2019, Nicosia, Cyprus
Bonsucro
Sustainable Sugar Cane Farming, 2015, San Francisco, CA
Bosch
Legal Meeting with CEO, 2015, Athens, Greece
Brazilian Association of Clinical Oncology
XXIII Brazilian Clinical Oncology Congress, Rio de Janiero, 2022
Brazilian Association of Hematology and Hemotherapy
Brazilian Association of Hematology, Hemotherapy and Cell Therapy
Brazilian Society of Hemodynamics and Inverventional Cardiology
CTO Summit, São Paulo, 2022
Brazilian Society of Interventional Cardiology
Urban Mobility Meeting, 2018, Santo André, Brazil
British Council
Visit of the First Minister of Wales to Argentina, 2015, Chubut, Argentina
Btcongress
18th World Congress of the Academy of Human Reproduction, 2019, Dublin, Ireland
Bundesbank
Bundesbank Press Conferences, Frankfurt, Germany, 2022
Canada China Business Council
Annual General Meeting 2015, Shanghai, China
Canadian Internet Registration Authority
CIRA.ca AGM, 2020, via Webswitcher from Home Studio
Canadian Pension Plan Investment Board
Public Meetings, 2020, via Amazon Chime from Hub/Technical Studio
Canadian Red Cross
CERA Partners' Meeting, 2017, Montreal, Canada
Canadian Soccer Association
FIFA Women's World Cup, 2015, Multiple Venues, Canada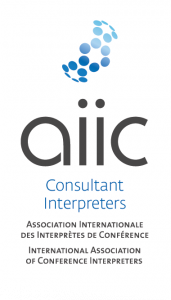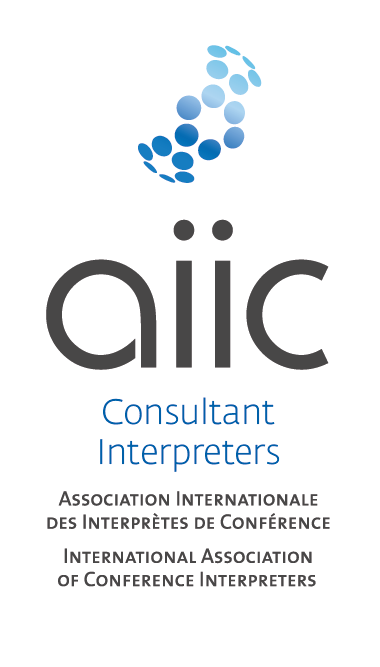 Calliope and its members all belong to the International Association of Conference Interpreters (AIIC), which sets standards in the field of conference interpreting.