Calliope has worked with hundreds of clients of all kinds, across a wide range of industries, and around the world. Here is just a selection of them.
FIPP
40th FIPP World Magazine Congress, 2015, Toronto, Canada
Franco-German Office for Energy Transition
Conference on Digitalization, 2017, Berlin, Germany
Multiple Meetings, 2020, via Zoom from a hub/technical studio
Franco-German Office for Renewable Energies
Regular Client since 2010, Conferences in Berlin, Hamburg, Husum, Copenhagen
Flexibilisation of Energy Systems, 2015, Berlin, Germany
Intersolar, Side Event, 2016, Munich, Germany
Frederik Ebert Stiftung
Gold Miners' Union Seminar, 2016, Accra, Ghana
French Defence Ministry
Trilateral Maritime Surveillance Meeting, 2015, Nouméa, New Caledonia
French Embassy in Israel
Offical Visits, since 1996, Paris, Jerusalem
French Ministry of the Interior
EU French Presidency, Internal Security Forces, 2022, Strasbourg, France
EU French Presidency, European Police Record System, 2022, Strasbourg, France
French National Assembly
International Symposium "Dialogues between Enemies", 2021
FRONTEX
Workshop, 2016, Piraeus, Greece
FujiXerox
Premier Partner Conference, 2018, Sydney, Australia
Fundación Abertis
Biosphere Reserves, 2015, Castellet, Spain
Fundación OSDE
John Banville International Conference, 2015, Buenos Aires, Argentina
Pierre Lévy: Capital in the Twenty-First Century, 2015, Buenos Aires, Argentina
Thomas Piketty: Capital in the Twenty-First Century, 2015, Buenos Aires, Argentina
François Dubet: Inequality and Democracy, 2015, Buenos Aires, Argentina
Emmanuel Carrère: The Novel of Reality, 2015, Buenos Aires, Argentina
G20
G20 High-level Seminar on the International Monetary System, 2011, Nanjing
GBS/CIDP Foundation of Canada
Meeting on Guillain-Barré Syndrome, 2021
German Federal Agency for Nature Conservation
Workshop on Biodiversity and Ecosystem Services, 2020, via Zoom with interpreters at a hub, participants remote
Chinese-German Workshop on Ecosystem-Based Approaches for Climate and Biodiversity, 2022, virtual meeting
Girona Townhall, Archives and Publications Dpt
Cultural Industry Congress, 2014, Girona, Spain
GIZ
Judicial Ethics and the Fight against Corruption, 2017, San José, Costa Rica
Global Communities
Global leadership, Lisbon, 2022
González Advocats / Lawrope
Legal challenges for Andorran Companies. Andorra la Vella
GOPA.COM (formerly GOPA-Cartermill)
DG MAR, European Commission, 3rd Seminar on the Atlantic Action Plan, 2014, Dublin
Union for the Mediterranean Stakeholder Conference, 2017, Naples, Italy
Ministerial Meeting on the Blue Economy in the Western Mediterranean, 2018, Algiers, Algeria
Our Atlantic Ocean for Growth and Well-Being, 2018, Mindelo, Cabo Verde
Government of Andorra
Meeting between Andorran NGOs and the President of the INGOs Conference of the Council of Europe, 2022, Andorra (virtual meeting)
Government of Ontario
Premier's Trade Mission, 2015, Nanjing, Shanghai, Hong Kong and Beijing, China
True North Free Trade Forum, 2021
Greater ABC Consortium
Urban Mobility Meeting, 2018, Santo André, Brazil
Greek Parliament and EU
Greek EU Presidency, 1st Semester 2014, Greece
Gruppo ASA
"Strategy in action" series of events, Rimini, Lodi, 2022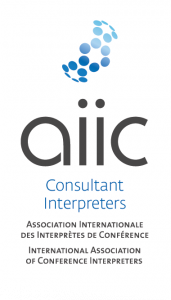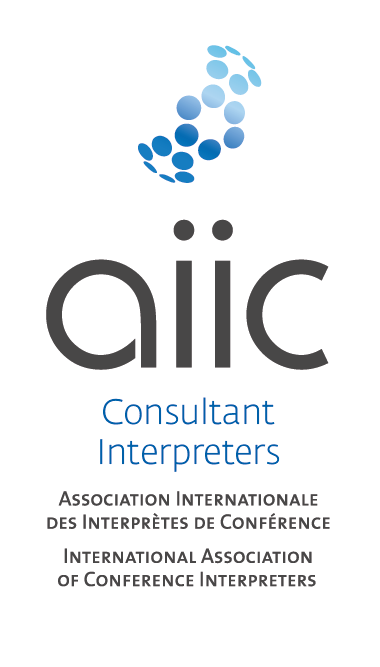 Calliope and its members all belong to the International Association of Conference Interpreters (AIIC), which sets standards in the field of conference interpreting.