Calliope has worked with hundreds of clients of all kinds, across a wide range of industries, and around the world. Here is just a selection of them.
International Committee of the Red Cross
ICRC Visit to Centres for Migrants, 2019, Almería, Spain
International Council of Archives
Congress and Yearly CITRA Meetings, since 2002, including 2008, Kuala Lumpur
International Dairy Forum
World Dairy Summit, 2017, Belfast, Northern Ireland
International Network of Basin Organisations
Europe INBO International Conference, 2017, Dublin, Ireland
International Olympic Committee
Sport For All Conferences, since 1992, Peru 2013, China 2011, Finland 2010, Malaysia 2008
International Paralympic Committee
IPC Congress, Athens 2014, Beijing 2012
International Pharmaceutical Federation
FIP World Congress, 2013, Dublin
International Press Institute
Visit to Spanish authorities for yearly report, 2015, Madrid, Spain
International Union of Architects
UIA Congress and General Assembly, since 1996, Barcelona (1996), Beijing (1999), Istanbul (2005) and Tokyo (2011), Seoul (2017)
UIA Council Meeting, 2017, Seoul, Korea
Executive Council, 2018, Paris, France
Council meeting and webinar on World Architecture Day, 2022 (virtual meetings)
International Union of Food (IUF)
International Meat Division Meeting, 2022, Calgary, Canada
Irish Department of Agriculture, Food and the Marine
China-Ireland Forum on Food Safety in the Dairy and Infant Formula Sectors, 2015, Dublin, Ireland
Irish Farmers' Association
Irish Farmers' Association, delegation visit, 2022, Paris, France
Irish Government
Irish EU Presidency, 1st Semester 2013, Ireland
Diplomatic Conference on Explosive Weapons in Populated Areas (EWIPA), 2022, Dublin, Ireland
Israel Police
Commisioners' International Conference, 2022, Beit Shemesh, Israel
Itamaraty – Ministry of Foreign Affairs, Brazil
Official Meetings, 2014, Rio de Janeiro
ITBA
South American Business Forum, 2016, Buenos Aires, Argentina
IUCN International Union for Conservation of Nature
IUCN World Conservation Congress, 2008, Barcelona, Spain
IUCN World Conservation Congress, 2012, Jeju, Korea
IUCN World Conservation Congress, 2016, Hawaii, USA
IUCN World Conservation Congress, 2021, Marseille, France
Jena-Optronik & German Government
Satellite Imaging of Wetlands in Africa, 2020, via Zoom from a hub/technical studio
JSI/USAID
Meeting on Nutrition, 2018, Accra, Ghana
Keren Hayesod – United Israel Appeal
Various Meetings of Federations, 2022 (virtual meetings)
KKL-Jewish National Fund
President's Conference, 2022, Jerusalem, Israel
Konrad Adenauer Stiftung
Electoral Training, 2016, Accra, Ghana
Kress Corporation
Technical Assistance, 2015, Koné, New Caledonia
Leaders for Peace
Leaders for Peace Forum and GA 2020, via Zoom from Home Studio
Liberty Mutual
Staff Meetings, 2016, Ho Chi Minh City, Vietnam
Field visits, 2016, Lisbon, Portugal
Business Meeting, 2017, Bangkok, Thailand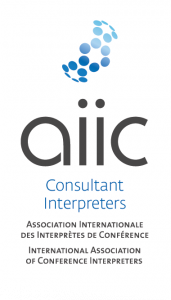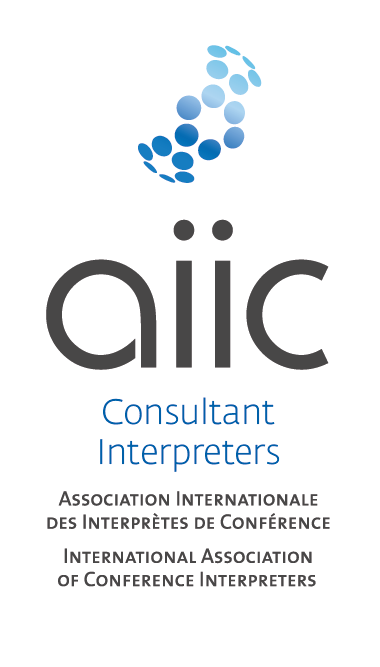 Calliope and its members all belong to the International Association of Conference Interpreters (AIIC), which sets standards in the field of conference interpreting.