Calliope has worked with hundreds of clients of all kinds, across a wide range of industries, and around the world. Here is just a selection of them.
Lyon Municipality PCO
Visit of a delegation to town hall mobility department, 2022, Barcelona, Spain
Madison Marketing
World Live Neurosurgery Conference 2021
Major League Baseball Players Association
Major League Baseball Meeting 2021
Mazda
Dealer Meetings, since 2003, Montreal, Quebec City
MCI
American Society of Hematology, 2018, Rio de Janeiro, Brazil
MCI Dublin
European Handball Federation Congress, 2014, Dublin
MCI France
InOut Conference on Digital Mobility, 2018, Rennes, France
MCI Group Canada Inc.
AIPPI, World Intellectual Property Congress, 2014, Toronto
Mediterranean Wetlands Observatory
Technical Training Workshops, 2020, via Zoom from a hub/technical studio
Metropolis
Annual Congress, 2005, Berlin
MICHELIN Amérique du Sud
Challenge Bibendum Rio de Janeiro, 2010, Rio de Janeiro
Microsoft
National market access meetings, 2013, Beijing, Shanghai
Ministry of Education of Andorra
Ibero-American Summit of Ministers of Education, 2016, Andorra la Vella, Andorra
VI Calvó Armengol Award, Andorra la Vella, Andorra
Ministry of Foreign Affairs of Portugal and EU
2007 Portuguese EU Presidency, 2nd Semester 2007, Portugal
Cooperation Policy in Africa, 2021
Ministry of Foreign Affairs, Luxembourg
Cultural Mediators, 2016, Mytilini, Alexandroupolis, Thessaloniki, Greece
Ministry of the Interior, Cyprus
4th Meeting of the Ministers of the Interior & Migration of the MEDS Summit, 2022, Pafos, Akamas, Cyprus
Ministry of the Sea – Portugal
UNOC II - UN Conference on Oceans, 2022, Lisbon, Portugal
MS Patient Organization
Four MS Patient Squad Meetings, 2020, via Zoom from Home Studio
Municipality of Aarhus
China-Denmark Regions & Cities Forum, 2019, Aaarhus, Denmark
National Security Commission of Mexico
Permanent Seminar on Internal Affairs, 2014, Mexico
Net2phone
One World, One Platform, 2020, via Run the World from Home Studios
New Zealand Food Safety Authority
Codex Committee on Milk and Milk Products, Montevideo, Uruguay
New Zealand Ministry for Foreign Affairs and Trade
World Wine Trade Group meeting, 2020, via Zoom from Home Studio
World Wine Trade Group meeting, 2021
New Zealand Ministry of Foreign Affairs and Trade
FRANZ Disaster Relief Cooperation Agreement, 2011 - 2013, Wellington, Canberra
North Sea Advisory Council
Executive Committee and Annual Meeting, 2017, Paris, France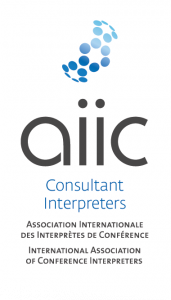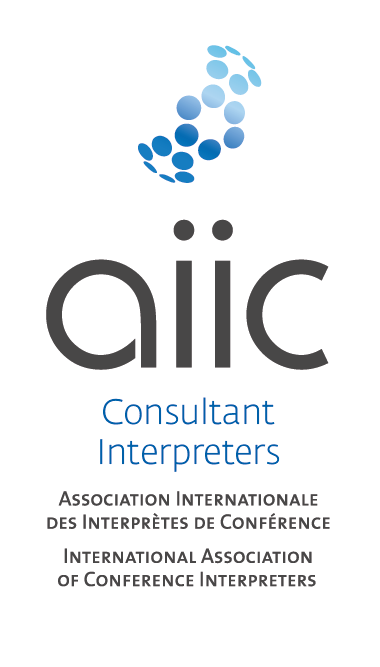 Calliope and its members all belong to the International Association of Conference Interpreters (AIIC), which sets standards in the field of conference interpreting.