Calliope has worked with hundreds of clients of all kinds, across a wide range of industries, and around the world. Here is just a selection of them.
Norwegian Food Safety Authority
Codex Committee on Fish and Fisheries Products, Alesund, Norway
Novartis International
Sales Meeting, 2017, Zurich, Switzerland
Novo Nordisk A/S
Sales meeting, 2013, Lisbon, Portugal
Premix Summit Africa, 2016, Nairobi, Kenya
Premix Summit, 2017, Rabat, Morocco
Oceania National Coaches
Training Session, 2017, Nouméa, New Caledonia
OCTA Innovation
Innovation for Pacific OCTs, 2015, Nouméa, New Caledonia
OECD
Joint Conferences OECD-Portugal on PISA, 2011, Lisbon
Organisation Internationale de la Francophonie (OIF)
Training Workshop, 2015, Accra, Ghana
Oriflame
The Global 50th Anniversary Cruise, 2017, Athens, Greece
OSCE
OSCE Parliamentary Assembly 5th Economic Conference, 2007, Andorra
OSCE Office for Democratic Institutions and Human Rights (ODIHR)
Meeting of OSCE Monitoring Teams with Government and NGO Interlocutors, 2013, Athens, Greece
OSDE
Argentine Chapter of the American College of Surgeons, 2017, Buenos Aires, Argentina
Pacific Business Forum
Pacific Business Forum, 2017, Nouméa, New Caledonia
Parti démocrate européen – European Democratic Party (PDE- EDP)
Council meeting of the EDP, 2017, Coimbra, Portugal
Human Rights in Hong Kong, 2022, Brussels, Belgium
Pediatric Emergency Medicine Switzerland
Pediatric Emergency Medicine Congress, 2018, Bern, Switzerland
Peggy Guggenheim Foundation
Board Meeting, London, United Kingdom
People's Bank of China
People's Bank of China-Federal Reserve Bank Symposium, 2016, Hangzhou, China
Peugeot Suisse
Dealers' conference, 2022, Zurich, Switzerland
Pfizer
Pharmaceutical Research Conferences and National Market Access Meetings, since 2006, Vienna, Prague, Budapest, Rome, Beijing, Shanghai
Conference on Biosimilars, 2018, Dublin, Ireland
Pro Litteris
Swiss Copyright Society for Literature and Art, AGM, 2018, Bern, Switzerland
PSP Forum
International Forum on Peace, Security & Prosperity, 2021
punkt.e events made in Berlin
Morocco's Biodiversity, 2016, Berlin, Germany
Regard
International Short Film Festival, 2016, Chicoutimi, Quebec, Canada
REMPEC
Technical Workshops on Maritime Security, 2013, 2012, 2011, Belgium, France, Portugal
Reydel
European Works Council, 2016, Paris, France
Roche Diagnostics International Ltd
GMP Audit, 2015, Rotkreuz, Switzerland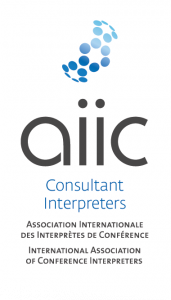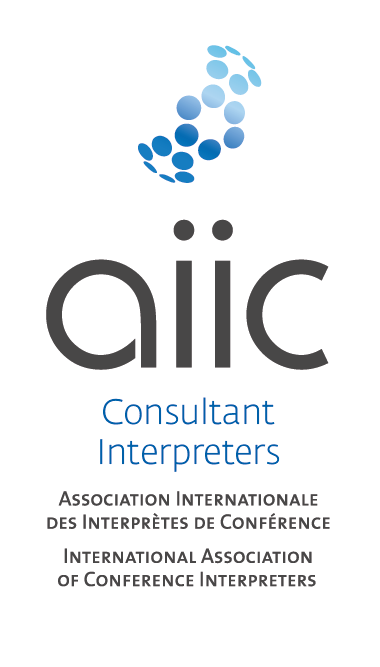 Calliope and its members all belong to the International Association of Conference Interpreters (AIIC), which sets standards in the field of conference interpreting.