Conference Interpretation
As an active player in the conference industry, you will doubtless be involved in organising meetings using more than one working language. People travel considerable distances at significant expense to attend these events and to meet and talk to each other. To enable them to communicate effectively, you need professionals who can translate between the different languages used. This is where conference interpretation comes in.
Conference interpretation is when a message that has originally been spoken in one language is conveyed in one or more other languages through a team of conference interpreters. It is used at all kinds of meetings, whether large or small: international summits, scientific congresses, medical and technical conferences, annual general meetings, corporate events, and financial press conferences, among others.
Qualified conference interpreters are highly skilled individuals who have undergone several years of training to become fully fledged members of their profession. Their level of education and expertise can be compared with that of an engineer, lawyer or medical doctor, and they command similar fees. By choosing to provide high-quality conference interpretation at your event you are likely to attract a wider range of participants, including those who are not fluent in the local language. Communication will be smoother, since everyone will be able to understand and share their views. Moreover, the event will be more inclusive, thus giving it added prestige.
There are several different modes of conference interpretation, each of which lends itself to a different format or setting. Choosing the right mode of interpreting for your event is crucial. The majority of meetings, ranging from mega-events with hundreds of attendees in several languages to small bilingual meetings, will require simultaneous interpretation (sometimes called live interpretation or simultaneous translation) with booths and headsets. A short press conference or after-dinner speech, on the other hand, may be better suited to consecutive interpretation, where the interpreter takes notes and delivers the speech in the other language when the speaker pauses. Executive interpreting may be the best solution for a business meeting, and whispered/diplomatic interpreting most suitable when accompanying a political leader. Finally, a tour-guide system can be invaluable when delegates and interpreters need to be on the move. For sign language interpretation, please refer to our sign language interpreting services. Calliope will be able to help you make the right choices.
Examples from our portfolio
Presidential meeting between President Rivlin and President Macron
When Israeli President Reuven Rivlin visited his French counterpart, Emmanuel Macron, in Paris in January 2018, Gisèle Abazon, Calliope's representative for Israel, was on hand to ensure that communication between the two leaders flowed smoothly. The meeting, which took place at the beautiful Elysée Palace, was part of an official visit to mark 70 years of diplomatic relations between Israel and France.
Pastoral Congress of the World Meeting of Families (WMOF)
When 37,000 Roman Catholic pilgrims from 114 countries met in Dublin for the World Meeting of Families hosted by the Pope in August 2018, Alexandra Hambling, Calliope's representative for Ireland, provided project management and simultaneous interpretation services, including assigning 35 interpreters in four languages.
International conference on sign language acquisition
In June 2018, scientists and students from around the world, as well as the Turkish Deaf Community, met in Istanbul to discuss the topic of sign language acquisition. Maya de Wit, Calliope's worldwide representative for sign language interpreting, set up and coordinated the team of 13 sign language interpreters for International Sign (IS), American Sign Language (ASL), Turkish Sign Language (TID), Norwegian Sign Language and British Sign Language (BSL), and two spoken language interpreters (English-Turkish).
Please contact us to discuss the event you are planning. For a cost-effective and optimal interpreting solution, get a Calliope consultant on board as early as possible in the planning process. We will be happy to respond to all quote requests immediately.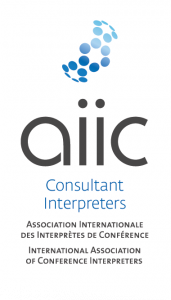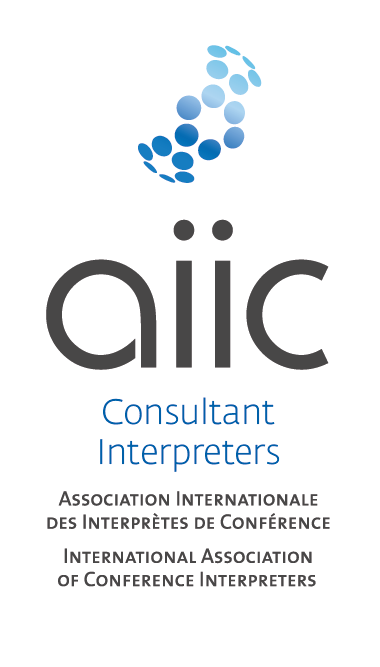 Calliope and its members all belong to the International Association of Conference Interpreters (AIIC), which sets standards in the field of conference interpreting.