Sign Language Interpretation Services
Offering sign language interpretation at your event makes it accessible to participants who use a sign language as their mode of communication. The sign language interpreters work between a spoken language and a sign language for the benefit of two distinct audiences: those who sign and those who use a spoken language. This enables all participants to communicate. Depending on the type of event, the sign language interpreters stand or sit next to the main presenter so that they can hear and see the speakers and participants well. Unlike spoken language interpreters, sign language interpreters do not work from a booth. However, they still require a high-quality audio feed, for example via an audio monitor or a wireless receiver and headset. Similarly, sign language interpretation can be provided between two sign languages, in which case the sign language interpreter must have a clear and direct view of the signer at all times. The sign language interpretation can also be web streamed to allow remote participants to follow the event.
Just as there are many spoken languages there are also many different sign languages. Each country has its own national and sometimes regional sign languages. It is therefore important to know which sign language your participants will use. We recommend that you include a question in your event registration form asking participants whether they require a sign language interpreter and, if so, into which sign language.
There is also International Sign (IS), which is a combination of different sign languages. International Sign is frequently used at international meetings of signers from different countries. Even though International Sign is a common mode of communication in international settings, not everyone is fluent in International Sign. In other words, it should not be assumed that International Sign would provide all signers with sufficient access to your event. Similarly, it is important to identify the spoken languages required at your event, so that interpreter(s) with the right language combination can be sought.
Calliope's sign language interpreting consultant can provide you with advice tailored to your event.
We recommend that you request sign language interpreting services early on, when your event is in the planning phase. This allows you to advertise to potential participants that your event is accessible to participants who use a sign language. We generally recommend offering interpreting services in the national sign language of the country where you are hosting your event, as well as in International Sign, so that it is accessible to both local and international signers. Since there is a limited supply of sign language conference interpreters, particularly offering International Sign, planning early will help you secure their services.
For further information on how to add sign language interpretation to your online event, see this interview with Calliope's sign language interpreting consultant Maya de Wit.
Examples from our portfolio
European Parliament election campaign video 2019, Brussels, Belgium
In cooperation with the European Parliament, the European Union of the Deaf (EUD) and Markenfilm, Maya provided consultancy on the translation of the European Parliament's 2019 election campaign video into the 31 sign languages of the European Union. Maya coordinated the translation and recording of the campaign video in 20 national and regional sign languages in locations outside Belgium. In addition, she worked with EUD to coordinate the translation and production of versions in the remaining 11 EU sign languages at the European Parliament's in-house studio.
Kentalis Regional Conference on Knowledge Exchange of Professionals, Assen, Netherlands
Maya de Wit is regularly called on to provide sign language interpretation services for Royal Kentalis's regional and national conferences in the Netherlands, recruiting as many as 20 sign language interpreters and providing on-site coordination of the team, as well as live speech-to-text services, for ten parallel sessions.
ICML conference, Leeuwarden, Netherlands
When the organisers of the International Conference on Minority Languages wished to provide interpretation in International Sign for their delegates, Calliope member Maya de Wit was on hand to offer tailor-made advice, ensuring that participants' needs were met while respecting the conference's logistical and budgetary constraints.
Please contact us to discuss the event you are planning. For a cost-effective and optimal interpreting solution, get a Calliope consultant on board as early as possible in the planning process. We will be happy to respond to all quote requests immediately.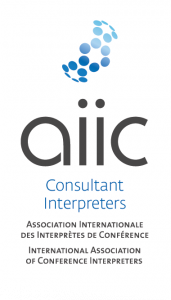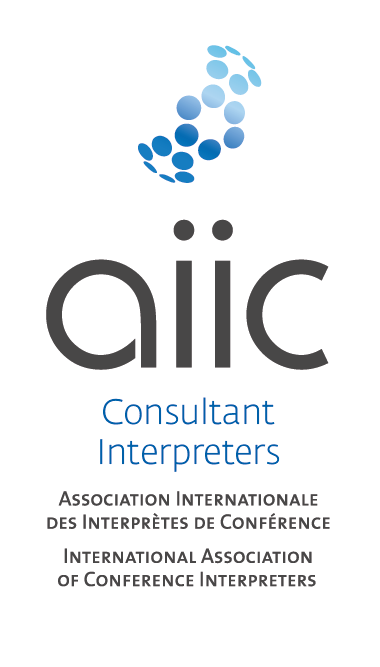 Calliope and its members all belong to the International Association of Conference Interpreters (AIIC), which sets standards in the field of conference interpreting.