Calliope-Interpreters ha collaborato con centinaia di clienti di ogni tipo, settore, dimensione e ubicazione geografica. A seguire, un breve elenco.
2mg.net
KPMG Latin American Tax Summit, 2017, Buenos Aires, Argentina
BBVA EduFin Summit, 2018, Buenos Aires, Argentina
A Touch of Ireland (ATOI)
Panamerican Surety Association International Meeting, 2014, Dublin
Seminar on Water Management in Ireland and Spain, 2015, Dublin, Ireland
Abbott
Abbott Distributor Meeting, 2019, Dubai, UAE
ACAMS
AML and Anti-financial Crime Conference, 2019, Berlin, Germany
AdHoc for Arcelor Mittal
Negotiations, Acquisition of ILVA by ArcelorMittal, 2017, Rome, Taranto and Bari, Italy
Adria Congrex
Africa-Frontex Intelligence Community Meeting, 2017, Niamey, Niger
Border Control Training, 2017, Niger and Kiev, Ukraine
WWEC 2022, World Wind Energy Conference, Rimini
Africa Code Week
2021 Women's Empowerment Programme for Africa
African Refiners' Association
Storage & Distribution WorKshop, 2012, Accra, Ghana
Meeting on Catalytic Reforming, 2015, Mohammedia, Morocco
ARA Week 2016, Marrakech, Morocco
African Society for Laboratory Medecine (ASLM)
Biosafety Seminar, 2015, Accra, Ghana
Airports Council International
Customer Excellence Global Summit, 2018, Halifax NS, Canada
AISAC
Annual conference and seminars, Rimini, 2022
Al Jazeera
Interviews, 2015, Athens, Greece
Alibaba
Alibaba Investor Day, 2016, Hangzhou, China
Alibaba Singles Day 11.11 Festival, 2016, Shenzhen, China
Alibaba Intellectual Property Protection Conference, Milan, Italy
Alice Évenements
MacDonalds, 2007, Sainte-Maxime
Alltech
European Technical Summit, 2019, Dublin, Ireland
Altera-Ocyan
2021 Altera-Ocyan Yearly Conference
American Bar Association (ABA)
American Bar Association, 2016, Beijing, China
Amway
Annual Corporate Conference, Leadership Training Seminar, 2013, Paris
Andera Partners
Andera Partners, Life Sciences AGM, Paris, 2022
Andorra Land Art International Biennial
Opening Ceremony, 2015, Andorra
Andorran Ministry of Foreign Affairs
Official Visit of Spanish Prime Minister, 2015 , Andorra
Andorran Parliament
Andorra Monaco San Marino/EU Workshop, 2016, Andorra la Vella, Andorra
Anna Lindh Foundation
Virtual Marathon for Dialogue in the Euromed, 2021
ANZSOG
CALP 2016, Canberra, Sydney, Brisbane, Melbourne, Australia
CALP 2017, Canberra, Sydney, Wellington, Melbourne, Australia
Art Basel
"Conversations" (Artist Talks), Basel, 2022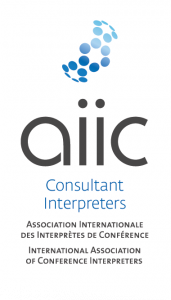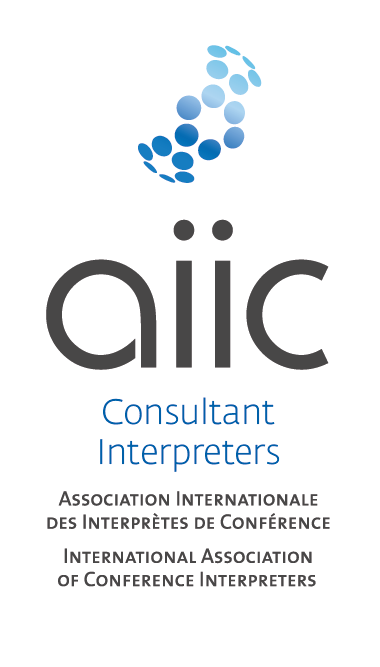 Tutti i referenti di Calliope-Interpreters sono membri di AIIC, l'Associazione Internazionale Interpreti di Conferenza che definisce le norme di riferimento del settore.