Calliope-Interpreters ha collaborato con centinaia di clienti di ogni tipo, settore, dimensione e ubicazione geografica. A seguire, un breve elenco.
Carmignac Investissement
Portfolio Presentation, 2018, Barcelona & Madrid, Spain
Catholic Church
World Meeting of Families Preparatory Meeting, 2017, Dublin, Ireland
World Meeting of Families, 2018, Dublin, Ireland
Centre for International & Defence Policy, Queen's University
The Kingston Conference, 2022 (Virtual meeting)
Chamber of Commerce of Andorra
Demand in the Time of COVID, 2020, via Zoom from Home Studio
Technological tools for the digital transformation of companies in the tourism sector, 2021
Children's HeartLink
CHL International Summit 2021
CIVIPOL
Euromed Police III, 2014, Troia
Climate Parliament
COP22 - Green Grid Network Parliamentary Roundtable, 2016, Marrakech, Morocco
Pre-COP27 Luxor Forum, 2022, Luxor, Egypt
Colegio de Traductores Públicos, Buenos Aires
Latin American Translation & Interpretation Congress, 2016, BA, Argentina
Coloplast A/S
Coloplast Ostomy Days, 2018, Copenhagen, Denmark
Conde Nast
Conde Nast Int. Luxury Conference, 2016, Seoul, Korea
Congress Corporation
International Union of Architects, World Congress of Architecture, 2012, Tokyo
Congrex Switzerland Ltd
International Symposium on Pediatric Pain, 2019, Basel, Switzerland
COOB' 92
Barcelona Olympic Games, 1992, Barcelona
Council of Europe
2020 Series of meetings, via BlueJeans and KUDO from a hub
Council of European Municipalities & Regions
Virtual Retreat 2020, via Zoom from Home Studio
Council of Ministers of Education, Canada
5th International Summit on the Teaching Profession, 2015, Banff, Canada
Crédit Agricole
Meeting of CFOs, 2016, Dublin, Ireland
Company Visits, Berlin, 2016
Credit Suisse
Credit Suisse Financial Forum, 2016, Davos, Switzerland
AGM, 2017, Zurich, Switzerland
Credit Suisse Sustainability Week 2021
Credit Suisse Kids Day with Roger Federer, Zurich, 2022
CTP (Working Community of the Pyrenees)
Andorran Presidency (2013-2015), Andorra, France, Spain
Cyprus Government
Cyprus EU Presidency, 2nd Semester 2012, Cyprus
Cyprus House of Representatives
Conference of the Secretaries General of European Parliaments, 2013, Nicosia, Cyprus
Asian Parliamentary Assembly Committee, 2018, Limassol, Cyprus
Danish Parliament
COSAC Meeting, 2012, Copenhagen
Dassault Systèmes
Partner Forum, 2015, Paris, France
Partner Executive Summit, 2020, online via technical platform with interpreters on site
Partner Executive Summit, 2021, Paris, France
Partner Executive Summit, 2022, Paris, France
Delgation to Switzerland, Goverment of Catalonia
The Role of Civil Society in the United Nations system, 2020, via Zoom from Home Studio
Department of Energy
China-USA Energy Summit , 2015, Washington, DC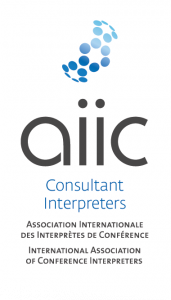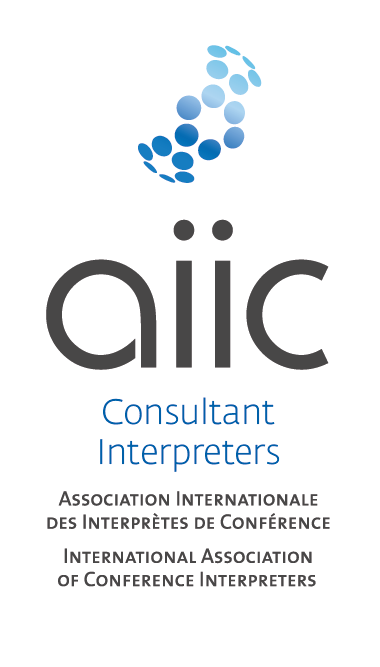 Tutti i referenti di Calliope-Interpreters sono membri di AIIC, l'Associazione Internazionale Interpreti di Conferenza che definisce le norme di riferimento del settore.