Interpretation Services Consultant
Australia, New Zealand, Asia (excluding China)
Since 2000, member countries of the UN-FAO/WHO Codex Alimentarius Commission have contracted me to organise interpreting services for over 65 meetings across five continents.
The Commission was established in 1963 by the Food and Agriculture Organization and the World Health Organization of the United Nations. Its mission is to set food standards aimed at protecting the health of consumers worldwide and ensuring fair practices in the global food trade. These food standards generally serve as the basis for rulings of the World Trade Organization.
In 2021, when Codex opted to work online after a year of deferrals of physical meetings, the organisers turned to me for advice on organising the very first Committee meeting with a team of interpreters working remotely on Zoom. This was followed by the need for a hybrid team – some interpreters on-site, others working remotely – and then, later in the year, culminated in the recruitment of 20 conference interpreters all working remotely, covering all six UN languages during the October/November meetings of the Codex Alimentarius Executive Committee and Commission.
A Few Noteworthy Projects
Chief Interpreter for the full virtual Cospas Sarsat Council meetings held online in March 2022 & March 2021.

Chief Interpreter for the ASEAN Australia Special Summit held in Sydney in March 2018.

Chief Interpreter for the G20 Leaders' Summit held in Brisbane in November 2014.

 

Chief Interpreter for the APEC 2007 Business Summit held in Sydney in September 2007.

Over a period of eight months, I was contracted by a law firm conducting an international enquiry to provide interpreters for more than 130 meetings in six Asian countries – often with less than 24 hours' notice. The languages involved were English, Chinese, German, Indonesian, Malay and Thai.
International Association of Conference Interpreters (AIIC)
The American Association of Language Specialists (TAALS)

National Accreditation Authority for Translators and Interpreters (NAATI)

United Nations (FAO, WMO, WHO, UNESCO)

European Union

NATO
Testimonials From Clients
I worked closely with Calliope over three years on high-level conferences with complex interpretation needs. I found Calliope consistently professional, responsive and unparalleled in their attention to detail. Their service delivery was consistently exceptional, and the outcomes were always in line with the high standards of conferences and meetings between senior leaders.
We have worked with Bertold on several occasions and found the service provided to be of the highest quality. Bertold is discrete, professional, shows an interest in the subject matter, and integrity.
I would recommend Bertold and will continue to avail myself of his services going forward.
It is my pleasure to recommend Mr Bertold Schmitt, as he provided strong support and delivered very satisfactory services to us during our last project.
Over a period of 18 months, we conducted an audit program in Asia Pacific.
Formal interviews were one of the audit activities. Because the interviewees and interviewers were usually not from the same countries, we relied on the translation services provided by Mr Schmitt's team to ensure the validity and efficiency of communication.
Mr Schmitt was the single contact point for us to arrange the interpreters and resources to meet our requirements, while also providing interpretation services himself.
Both Mr Schmitt and his team showed very professional skills. Whether in consecutive or simultaneous mode all provided the quality and accuracy we requested. We also appreciated the strong sense of responsibility of Mr Schmitt. Whenever we contacted him, he always responded very soon, especially when we issued urgent service requests, and he tried his best to coordinate the interpreters for assignments to meet our requirements. I'm certain that Mr Schmitt will make a great contribution to you and I recommend him to be your language service provider.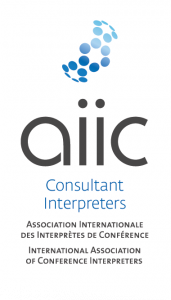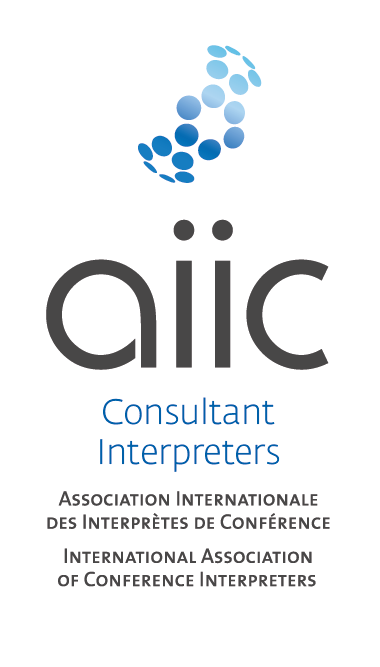 Calliope and its members all belong to the International Association of Conference Interpreters (AIIC), which sets standards in the field of conference interpreting.