Conference Interpreter and Consultant
Financial results presentations, AGMs, IPO investor meetings and seminars in two or more languages are examples of corporate events where effective communication of the message through interpreters must be accurate, of the highest standard and provide added value. I work closely with my clients to ensure they have the right team of interpreters with the right experience and the right choice of interpretation format for each occasion. Multilingual events are a challenge for any company or institution to organise. As an experienced consultant interpreter with an in-depth knowledge of the Spanish market and interpretation resources, my role is to facilitate their success by enabling all participants to speak and listen in their own language thanks to the use of communication professionals.
A Few Noteworthy Projects
OECD project on occupational pensions reform with the Spanish Ministry of Inclusion, Social Security & Migration, January 2023
European Labour Authority (ELA), simultaneous and consecutive interpretation for staff exchanges in Spain, 2022
Fundación para la Convivencia ASPACIA, International Seminar on Sexual Violence and the Istanbul Convention, Spanish and English simultaneous interpretation service provided in Madrid, March 2022
European Federation of Food, Agriculture and Tourism Trade Unions (EFFAT), interpretation between six languages for meat sector conference, Madrid, September 2018
World of Business Ideas (WOBI), an in-person event with live-streamed interpretation for Iberia in Spanish and Portuguese, Madrid, 2017, 2018, 2019 & 2021
Annual General Shareholders' Meetings for Spanish Ibex-35 companies (ACS, Amadeus, Ferrovial, Mapfre), in-person events with live-streamed interpretation in English, Spanish and occasionally Portuguese.
International Association of Conference Interpreters (AIIC)

United Nations Agencies (FAO, WMO, UNESCO, UNWTO)

IMF and World Bank

European Central Bank

 

OECD

Council of Europe

Ministry of Foreign Affairs, Spain
Testimonials From Clients
Claire Godfrey has supported us in Spain on our journey from our headquarters in La Coruña to Madrid for the company's IPO held in 2021 with her team of interpreters, providing Remote Simultaneous Interpretation (RSI) during many meetings with investors, analysts and the media and eventually in-person interpretation, which has always been excellent. We have benefitted from her expert advice, experience and attention to detail, as well as her flexibility in changing circumstances. We feel reassured to know she is still collaborating with us in our events as a listed company and highly recommend her as a true professional.
For over 15 years, Calliope member Claire Godfrey has advised us on the right solution for our interpretation needs for the many different corporate events we organise as a production company for our always demanding top-level clients. Many of our regular financial events and shareholders' meetings require English and Spanish interpreters with experience and background knowledge. Other events require other language combinations such as Portuguese, Italian, German, and teams to be put together often at short notice. Claire always responds quickly and efficiently to provide a professional, quality service.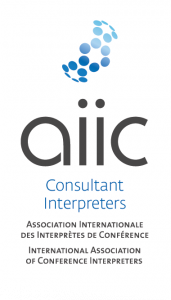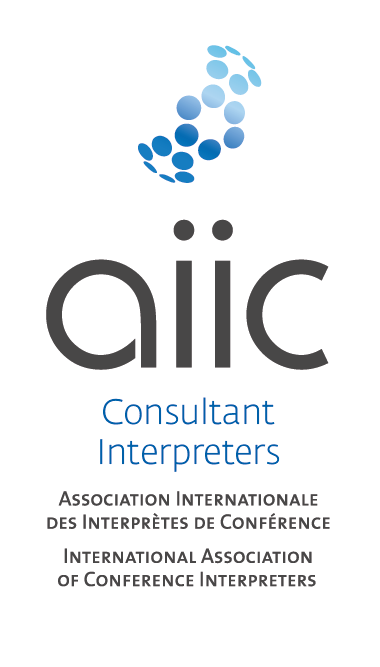 Calliope and its members all belong to the International Association of Conference Interpreters (AIIC), which sets standards in the field of conference interpreting.