Italy, San Marino, Vatican
Method
I start by having a conversation with the client to understand their priorities and objectives, as well as the intended audience and technical specifications of the event. Once I have gathered all the necessary information, I carefully select the best professionals with the right profile for the event and submit a tailor-made proposal. For in-person events, I take into account the interpreters' geographical proximity to the venue so that I can optimise both budget and environmental footprint, while for virtual events I help the client to identify the most suitable platform.
Versatility
The combination of a robust, reliable method and a lean, responsive business structure enables me to identify the most appropriate solution for each event, be it a small informal meeting, a large-scale public event or a ceremony attended by dignitaries and subject to complex protocol.
In addition to interpreting and consultancy services, I also provide written translations, equipment, technical services, stage direction for both in-person and virtual meetings, streaming, subtitling (including live captioning), recorded simultaneous interpretation of pre-recorded videos and audio/video recording of in-person and virtual events. Where necessary, I also take care of transferring the intellectual property rights.
Flexibility
Even when projects are organised with the greatest of care, down to the finest detail, the unexpected can always occur. The key is a constructive attitude that does not focus on the difficulties, but on their solutions.
A Few Noteworthy Projects
Since 2000, I have been collaborating with San Patrignano, the largest addiction recovery community in Europe, supplying written translations, as well as interpreting and consulting services.

Since 2005, I have been working with the CDLS (Cornelia de Lange Syndrome) Association, which in turn has led to contacts with other associations in the rare diseases network, including AISAC, with whom I have established a collaborative relationship based on trust and mutual respect, which over the years has deepened into a true partnership.

As the preferred consultant interpreter for several events organisers and conference centres hosting major trade fairs, I have coordinated numerous teams of interpreters, including for complex, last-minute events, involving exotic languages, parallel sessions and complicated logistics, in the most traditional or unusual settings, across different countries and continents: from Italy to Ukraine, from Europe to Africa.
International Association of Conference Interpreters (AIIC)

European Parliament

European Commission

European Court of Justice
Testimonials From Clients
We have been working with Claudia Ricci since 2000 and over those years, which have now become decades, we have been able to appreciate her extensive experience and in-depth knowledge of the sector. Her attention to detail, meticulousness, precision and professionalism have always been at the heart of our working relationship: only the best will do. Claudia's careful analysis of each of our requests, her precise and timely project management, and impeccable yet flexible implementation are the key ingredients in our successful and long-standing professional relationship. Claudia is a reliable partner whom we have no hesitation in continuing to recommend.
The complications of recent years have meant that we have had to radically change the way we organize our scientific and assembly meetings. Claudia Ricci has proved indispensable in making this possible.
We had already worked with Claudia for many years, and had grown accustomed to her outstanding interpretation services and expertise in medical and scientific translation. In addition, she has now developed a full service for managing online conferences and meetings: she provides the interpretation platform, sends out invitations in advance and hosts the online meeting. This all-inclusive package is competitive and – even more importantly – impeccable.
Thanks to a fantastic team from Calliope-Interpreters, we were able to offer simultaneous interpretation to our members and other webinar participants. The professional service provided by Claudia Ricci and her team in the run-up to the event exceeded our expectations, and the result during the webinar itself was excellent. It was largely thanks to Calliope-Interpreters that our event was such a success and I would have no hesitation in recommending them to other companies.
We have been working with Calliope, and in particular with Claudia Ricci, for several years. In all of our important events, Claudia has demonstrated professionalism, competence and confidentiality, even in the most challenging circumstances, when it was not always possible for us to provide working material in advance or share it during the event. We have always appreciated the impeccable simultaneous interpretation service provided to us by her team of skilled professionals, as acknowledged by all our international guests. We are happy and proud to continue this fruitful collaboration for many more years to come.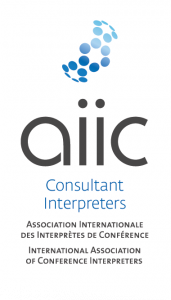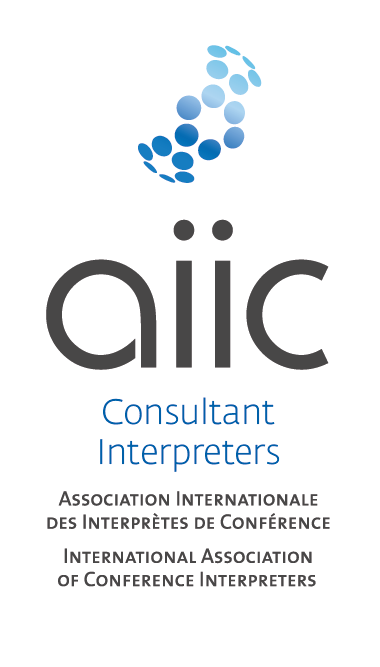 Calliope and its members all belong to the International Association of Conference Interpreters (AIIC), which sets standards in the field of conference interpreting.