Interpretation Services Provider
Spain, Baltic states, Middle East, Northern Africa including the Maghreb, Russia
I specialise in international sporting events and mega-events and have organised large-scale interpretation services not only in Europe but also in Korea, China, Singapore, etc.
Over the years, I've had the good fortune to work with a number of sporting institutions. Providing services to organisations like the Madrid Olympic bids, the International Olympic Committee (IOC) or the International Paralympic Committee (IPC) and the Olympics, as Chief Interpreter of both the Barcelona Olympics and the Singapore Youth Olympics, has been professionally enlightening, but also a great deal of fun!
But being the Chief Interpreter for the Universal Forum of Cultures Barcelona 2004 over five months was perhaps the most memorable experience. The 50 dialogues organised during the Forum welcomed some 2,500 conference speakers and nearly 70,000 participants from over 170 countries!
This collective tour de force engendered some 4,700 interpreter days, with an average of 60 interpreters on site every day, working under my management. It was certainly the highlight of my career so far and the most rewarding experience.
A Few Noteworthy Projects
Organiser since March 2020 of hundreds of interpreting teams for online meetings with Remote Simultaneous Interpreting (RSI) for different NGOs and international organisations, such as United Cities and Local Governments (UCLG).

Chief Interpreter for the IUCN World Conservation Congresses in Marseille 2020-21, Hawaii 2016, Jeju, Korea, 2012 and Barcelona 2008, providing some 50 interpreters for the world's largest conservation event.

Chief Interpreter, Universal Forum of Cultures Barcelona 2004 (for a total of 4,700 interpreter days), responsible for language policy and daily assignment of up to 124 interpreters over five months.

Chief Interpreter, XXV Olympics and Paralympics, Barcelona 1992 and Singapore Youth Olympics 2010, including selecting, recruiting and assigning interpreters, as well as arranging their accreditation, documentation, accommodation, transport and payment.

Staff interpreter, following international competition, with the International Monetary Fund, Washington D.C. (1984-86).

 
International Association of Conference Interpreters (AIIC)

European Union and Council of Europe

United Nations Agencies (FAO, ILO, UNEP, UNESCO, UNOV, UPU, WHO, WIPO)

IMF and World Bank

European Central Bank, EBRD and African Development Bank

US State Department

International Olympic Committee and International Paralympic Committee

FIBA, UEFA and FIFA

Global Union Federations (GUF)
Testimonials From Clients
Danielle Grée has worked in close cooperation with the organizers and technical hosts of our meetings, ensured that all the interpreters were prepared, briefed and remote-ready, and delivered impeccable interpreting quality.
For the Singapore Youth Olympic Games Danielle understood the Organizing Committee's needs perfectly and provided a custom-made solution focusing on quality, cost-efficiency and all within extremely strict time-frames.
We were very fortunate to count on such a reliable and professional partner.
Calliope showed diligence, dependability and exceptional efficiency in dealing superbly with the challenge and unpredictability of organizing 4,700 interpreter days over five months for the Universal Forum of Cultures.
I enjoyed very much working with Calliope. Excellent professionals, always looking for a solution and always ready to help with a nice smile.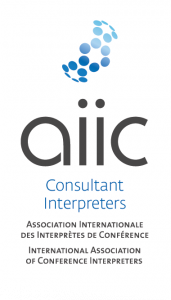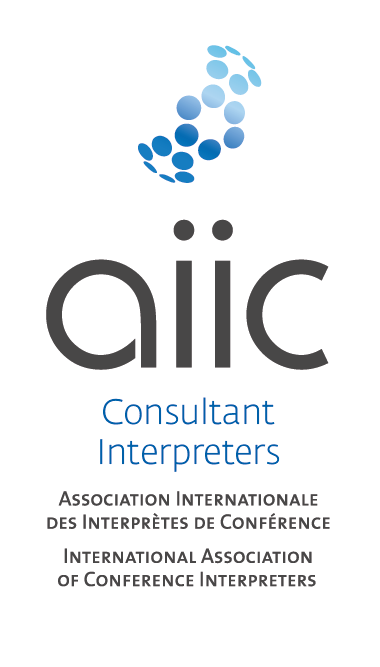 Calliope and its members all belong to the International Association of Conference Interpreters (AIIC), which sets standards in the field of conference interpreting.