Interpreter and Consultant
I have had the great fortune to be the official interpreter and consultant interpreter for the State visits of Presidents Chirac, Sarkozy, Hollande and Macron to Israel and for reciprocal visits of Presidents Katzav, Peres and Rivlin to France. I have also accompanied numerous ministerial and parliamentary delegations.
After being nominated by France's foreign minister Laurent Fabius, I was awarded the title Chevalier de l'Ordre national du Mérite (Knight of the National Order of Merit) for the quality of my work during these missions.
As a consultant interpreter, I have provided and managed teams of interpreters for many international conferences, including conferences organised by the Ministry of Foreign Affairs on female entrepreneurship in developing countries, academic conferences, and symposia for judges of the Supreme Court of Israel, all of which were both challenging and highly rewarding.
During the pandemic all meetings moved online, but I am pleased to say that I was able to continue organising distance interpretation for my clients. Happily, we are now able to return to in-person conferences.
A Few Noteworthy Projects
Interpretation service provider, Conference on Women Empowerment, Haifa, 2008, 2011, 2013

Interpretation service provider and Chief Interpreter, Kimberley Process, Jerusalem, 2010, 2011

Official interpreter, State visits in Paris and Jerusalem, 1996, 2004, 2008, 2009, 2013

Interpretation service provider, Congresses on Desertification, Beer-Sheva University, 2008, 2010, 2012

Organiser of language services and consultant interpreter for the international TV channel I24NEWS, since 2012

Interpretation service provider for the United Israel Appeal-Keren Hayesod.
International Association of Conference Interpreters (AIIC)

Ministry of Foreign Affairs of Israel 

Ministry of Foreign Affairs of France

European Parliament

European Commission

Official interpreter of the Embassy of France in Israel
Testimonials From Clients
I want to thank you sincerely for your excellent work as an interpreter at official events at the presidential residence and during our visits to France … Your special skills have greatly contributed to those visits.
At the end of the International Conference for Judges, I want to thank you and all your team of interpreters for your contribution to the success of this conference.
Good simultaneous interpretation constitutes a significant part of the success of a conference, and there is no doubt that without the professional work of the interpreters, this seminar would not have had the success it did.
I24NEWS is an international news channel which broadcasts in three languages: English, French and Arabic. The channel, which was created in 2012, broadcasts news programmes 24 hours a day, 7 days a week, focusing on current affairs in the Middle East.
We enable our viewers around the world to follow major events live thanks to the invaluable and professional support of consultant interpreter Gisèle Abazon, who is responsible for interpretation in French and English. 
Even during Covid, when the health guidelines forced us to work part-time from home, Gisèle found a remote interpreting solution, which ensured that our journalism was not affected and we could continue to broadcast as we always had done.
It is a great pleasure to collaborate with a consultant interpreter who is as professional and experienced as Gisèle, and who has an enviable reputation in the world of translation and simultaneous interpretation.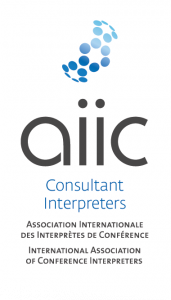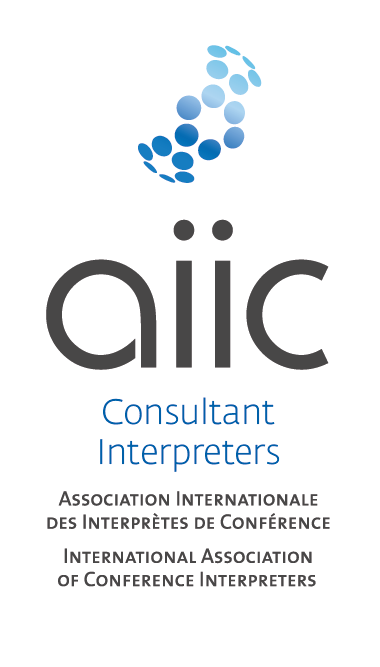 Calliope and its members all belong to the International Association of Conference Interpreters (AIIC), which sets standards in the field of conference interpreting.