Interpretation Services Provider
Greece, Balkans, Malta, Turkey
Following a call for tender, the Hellenic Parliament selected Haris Ghinos of ELIT Language Services as its exclusive interpretation provider during the last Greek EU Presidency.
As consultant interpreter, I organised and oversaw interpretation services throughout this complex project, ensuring that the service provided for the high-level meetings organised by the Hellenic Parliament was of the highest quality.
As Chief Interpreter, I led teams of conference interpreters for the high-level conferences of the Parliamentary Dimension. I also coordinated teams of interpreters assigned by DG INTE of the European Parliament and by various national parliaments.
The highlight of the Parliamentary Dimension was the prestigious Inter-parliamentary Conference on the Common Foreign and Security Policy (CFSP) and the Common Defence and Security Policy (CSDP), in the presence of Baroness Catherine Ashton, the EU High Representative on Foreign Affairs and Security Policy. I coordinated the simultaneous interpretation for multiple parallel sessions as well as an on-site translation team.
This collaboration with the Hellenic Parliament – and with most other Government agencies – confirmed that when it's quality that counts, ELIT Language Services is the preferred interpretation services provider for the region's most demanding clients.
A Few Noteworthy Projects
I successfully negotiated a framework contract with the Hellenic Privatisation Fund (Hellenic Republic Asset Development Fund), which has entrusted us with all its interpretation and translation work since its establishment. The quality of the services provided has led the HRADF to renew the framework contract several times.

I have coordinated the interpretation and personally interpreted for some of the most critical high-level meetings between Greece and the IMF, the European Central Bank and the European Commission since the outbreak of the debt crisis and the launch of the country's restructuring programme.

I have managed complex simultaneous interpretation projects – with up to 10 languages – in outlying areas of Greece for various international organisations, involving organising travel, accommodation and equipment supply on a large scale.

I have supplied complete simultaneous interpretation solutions to the European Economic and Social Committee since 2008.

In addition,

the EESC awarded ELIT Language Services contracts to supply interpretation for all its conferences and meetings in Greece during the Hellenic Presidency.

The World Bank has been relying on Haris Ghinos and his team at ELIT Language Services for the provision of Technical Assistance to the Greek Government since the launch of the restructuring programme.
International Association of Conference Interpreters (AIIC)

European Commission

European Parliament

International Monetary Fund

Eurojust

World Bank

UN

UEFA
Testimonials From Clients
As the Hellenic Presidency draws to a close, I would like to take this opportunity to thank you for the outstanding cooperation we have enjoyed over the past few months. The parliamentary dimension of the Hellenic Presidency has been a success, and the input provided by Haris Ghinos and Calliope-Interpreters has been instrumental in achieving this.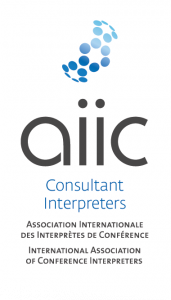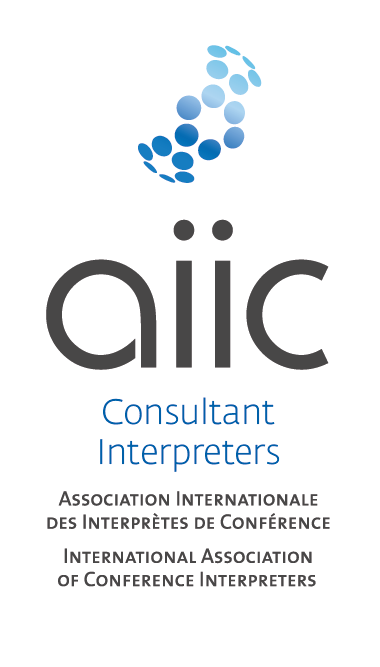 Calliope and its members all belong to the International Association of Conference Interpreters (AIIC), which sets standards in the field of conference interpreting.