Interpretation Services Provider
I am proud of having created a professional firm which has become the principal source for quality conference interpretation services in the heart of corporate Canada and which has a solid reputation stretching across Canada and into the USA. I enjoy the trust and respect of my clients and the interpreters alike, many of whom I have worked with for over 25 years.   
My professional and organisational skills have been honed over a multi-year career spread over two continents filled with many memorable experiences. On a personal level, I have had the honour to work at many G7/G8 events, meeting some of the major world politicians, at the Winter Olympics and at a multitude of international conventions.
My consulting practice took off when ICI was incorporated in 1989. We rapidly acquired an impressive list of high-profile clients in Canada and also in the USA. When Wal-Mart arrived in Canada in 1994, ICI was called upon to supply the French interpretation at the first Pan-Canadian meeting. The retail giant remains a regular client. A ten-year collaboration with the American Association of Orthodontists gave us the opportunity to develop the expertise of a team working into Portuguese, Spanish, Japanese and Korean in this most demanding of subjects. And, since 2003, I have been the Canadian arm of Calliope, a highlight being the collaboration with my UK/Ireland colleague to provide English, French, Spanish and Thai at a meeting of Shell International in Toronto.
A Few Noteworthy Projects
Interpretation service provider for the Annual General Meetings of leading Canadian banks and corporations, including CIBC, BMO, Air Canada, TMX and Telus, over many years.

Interpretation service provider and interpreter at the World Launch of a new collection of Thierry Mugler perfumes, April 2014.
"Here, I had the honour of interpreting for one of France's foremost perfume creators, Jean-Christophe Hérault from IFF."
Interpretation service provider and interpreter for the Alcoholics Anonymous International Conventions in Toronto and San Antonio.
"These are very large-scale, logistically challenging events, with over 65,000 attendees from all parts of the world. In addition to English, French, German, Japanese and Spanish, which we regularly supply, we were asked to provide Finnish, which was quite a challenge. However, thanks to the Calliope network, we were able to deliver the services required, much to the satisfaction of the client."
International Association of Conference Interpreters (AIIC)

Association of Translators and Interpreters of Ontario (ATIO)

The American Association of Language Specialists (TAALS)

Federal Government of Canada
Testimonials From Clients
Deloitte, one of Canada's leading professional services firms, expects from its vendors the same demanding standards that clients expect of us. Since 1990, Deloitte has called upon the services of Hazel Cole at ICI International Conference Interpreters to supply the interpretation requirements of this bilingual firm. Over the years, she has overseen the conference interpretation at literally hundreds of events: national conferences, board meetings, video conferences.
Hazel is a consummate professional, the interpreters she provides are of the highest quality, well versed in the demanding terminology of the accounting profession and able, therefore, to facilitate communication at all levels of the firm. I would highly recommend her services to anyone requiring top-level, professional conference interpretation.
I recently used ICI at our annual Sales Rally in Montreal. I found the interpreters to be exceptional. I had two speakers who didn't work with scripts, but nothing was lost in translation. A comment from a delegate: "Very clear, easy to understand, best one yet."
Hazel made my job a breeze, from start to finish. I will be using her services for my upcoming conference. I would certainly recommend ICI to anyone who is in need of translation services.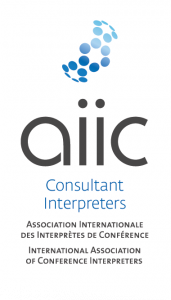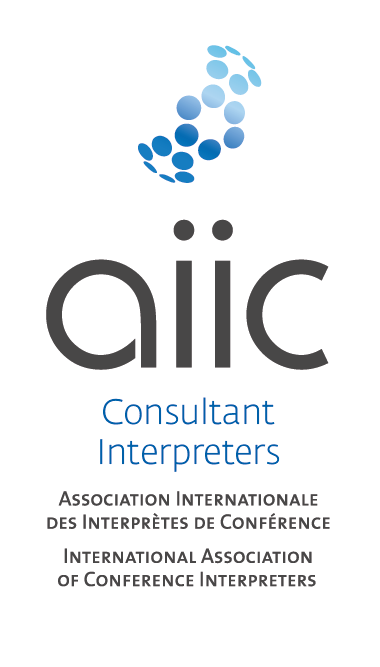 Calliope and its members all belong to the International Association of Conference Interpreters (AIIC), which sets standards in the field of conference interpreting.