Irina Christodoulou-Pipis
Irina Christodoulou-Pipis
Interpreter and Consultant
Having been a consultant interpreter and at the same time a practising conference interpreter for more than two decades, I know how to match each client's specific needs with the requisite specialised teams of interpreters for any event, be that a medical conference, a political meeting, a company AGM or a technical training seminar, whether the event is held in-person, in hybrid mode or online. The ultimate goal is to deliver top-quality, high-level interpretation by securing the services of professional interpreters who are either members of AIIC or accredited by international or regional organisations such as the EU Institutions, the Council of Europe or the United Nations, and thereby to achieve effective and seamless communication which is vital to the success of every event. 
During the Cyprus Presidency of the Council of the European Union (July-December 2012), thanks to my official accreditation with the EU Institutions, I interpreted for all the informal Council meetings and a multitude of high-level meetings in the context of the Presidency. It was a semester of extremely intensive and challenging work at a very high level and under optimum professional conditions.
A Few Noteworthy Projects
For the past 15 years I have been organising teams of interpreters and have also personally worked for all the regular international symposia of the Perinatal Society. Apart from the organisational side, these are very challenging meetings, which require robust knowledge in at least three medical specialties and a significant amount of preparatory study. It is always very rewarding to receive positive feedback from the doctors and specialists attending the symposia.

 
I have provided my services as a consultant interpreter to the European Economic and Social Committee (EESC), recruiting and organising teams of interpreters for multilingual missions and meetings held in Cyprus as well as in Romania and Moldova, especially during EU Presidencies.

 
The European Parliament Office and the European Commission Representation in Cyprus have appointed me on several occasions as a consultant interpreter for their local events, some held in-person and others with distance interpreting.
I have also provided consultancy for various different organisations and NGOs, such as the Cyprus Dialogue Forum and the UNDP, supplying interpreting services at various bi-communal meetings over the years in the context of efforts to bring the Greek-Cypriot and Turkish-Cypriot communities together and bridge the gap.
During the Covid-19 pandemic, on behalf of the Anna Lindh Foundation, I organised teams of interpreters to provide remote simultaneous interpreting for a Virtual Marathon for Dialogue in the Euromed, which spanned a period of two months.
International Association of Conference Interpreters (AIIC)

Institute of Translation and Interpreting (ITI)

Chartered Institute of Linguists (CIOL)

European Union Institutions – Council, Commission, Parliament, Court of Justice

Council of Europe

World Bank

IMF
Testimonials From Clients
We have worked with lrina Christodoulou-Pipis and her team from Calliope-lnterpreters over the past years in the context of the Awareness Raising Sessions for the projects lntergriSport Erasmus+ (2019) and lntegriSport Next (2022) regarding the issue of sport manipulation.
We have always been impressed by Mrs Pipis and her team's professionalism, as well as her thorough preparation and elevated interpreting services delivered during events. Specialized legal and technical issues are handled during these meetings and the contribution of lrina's team of interpreters has been a catalyst to the success of the meetings.
Dear Irina,
It has been a pleasure working with you during the Cyprus Presidency. Your interpreters were world class! When our delegations returned, they were all delighted with your interpreters' work.
The next time we require interpretation, rest assured we will keep Calliope-Interpreters in mind. Thank you for your work and kindness.
It is my pleasure to work closely with Irina and her team during big and very difficult corporate events (local & international) and I have found them all extremely professional. The feedback from our cooperation with Irina and her team of interpreters is always really positive.
It has been a pleasure for us working with Irina Pipis during our last national Consumer Dialogue in Nicosia.
Our client from the European Commission – Directorate General for Justice and Consumers – was very happy with the simultaneous interpretation which was "unusually good". 
We also would like to thank you for your precious support with the technical equipment during the preparation. Your team is very professional and helpful. We will be happy to work again with Calliope for future conferences.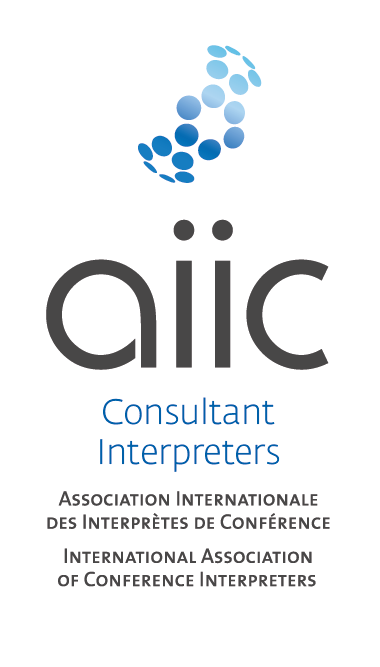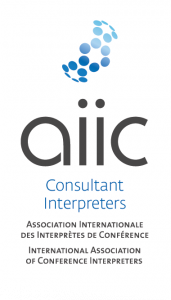 Calliope and its members all belong to the International Association of Conference Interpreters (AIIC), which sets standards in the field of conference interpreting.