Interpretation Services Consultant
Portugal, Czech Republic, Hungary, Southern Africa
I was a conference interpreting consultant for the Portuguese Presidency of the EU (PPUE) in 2007 and 2021.
For over six months, including the preparation and debriefing phases, I was constantly on the go, available 24/7 for late requests and last-minute changes, planning and anticipating all the possible scenarios. I worked closely with my clients, always listening to their needs so that I could organise my teams accordingly. We developed a productive and collaborative way of working, which proved to be very rewarding and a source of both personal and professional satisfaction. 
Over the years, due mainly to Portugal's geographical location on the Atlantic coast, I have gained genuine expertise in all subjects relating to the sea and maritime affairs, be they technical, political, strategic or environmental. Examples include Atlantic Arc and REMPEC-SAFEMED meetings, as well as the United Nations Ocean Conference, all of which are highly technical. 
Adaptability, partnership, confidentiality, quality and rigour are my watchwords, all essential values in both business and the institutional and diplomatic sphere.
A Few Noteworthy Projects
Portuguese Presidency of the European Union in 2007 and then in 2021 – six months of high-level hybrid or remote meetings. I pioneered the organisation of remote interpreting for these large-scale meetings due to the pandemic, my technical, organisational and team-management skills proving their worth. In both cases, these high-profile events for Portugal were motivating challenges and highlights of my consulting career.

United Nations Ocean Conference, UNOC II, in 2022 – several interpreting teams and live captioning for the main rooms and parallel events. This was an intense experience, prepared in record time, which required full-time care and attention, responsiveness, careful planning and budget management.

Way Beyond for SONAE Capital – supporting a vibrant private market through a programme in which participants reflect on their leadership and the "next step".
International Association of Conference Interpreters (AIIC)

United Nations organizations

Council of Europe

International Coach Federation (ICF)
Testimonials From Clients
Your commitment and professionalism met our expectations, since the high quality of your interpreting services was appreciated by everyone, particularly at the ministerial-level meetings and other high-profile events.
The partnership we enjoyed with Laurence Corréard and her team was characterized by professionalism, availability and commitment. The days were long with numerous challenges to be overcome, and without that extraordinary team it would have been impossible for us to achieve our goals and reach so many people.
Thank you for your friendship and your inspiration!
Laurence Corréard has been outstanding in the provision of her service. Her punctuality, dedication, competence and the quality of the service she provided were highly appreciated by the team.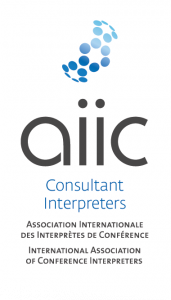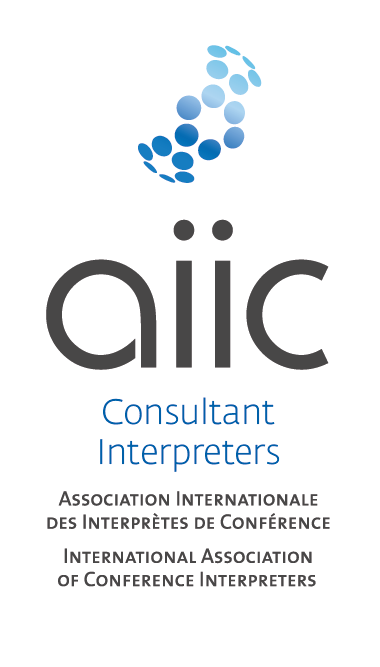 Calliope and its members all belong to the International Association of Conference Interpreters (AIIC), which sets standards in the field of conference interpreting.