Conference and Consultant Interpreter
For over two decades I have acted as a consultant interpreter and personally worked at numerous international events both large and small. The meetings have been varied in nature, but I have developed a specialisation in medicine.
Working in the field of medicine is a constant challenge; it requires a significant amount of studying and background knowledge, but is also extremely rewarding. A recent example is the project headed by Children's HeartLink, an organisation based in Minnesota, USA, which sets up partnerships among renowned universities and hospitals in the United States, Brazil and other countries worldwide. The purpose is to perform joint pediatric heart surgery. In addition to providing interpretation services in a traditional meeting setting, we are present in the operating room during complex heart surgery and in the intensive care unit during post-operative follow-up, helping the teams of doctors, nurses, respiration therapists and perfusionists. It is wonderful to see the dedication of the professionals involved in this project and to know that our work is facilitating communication, contributing to their continued education and ultimately helping to improve the medical care of children with complex heart diseases.
Organising teams of interpreters for events involving different languages and a large number of interpreters is a challenge that I embrace with dedication and pleasure. Interpreting builds bridges between individuals who do not speak the same language. As a consultant interpreter providing services for major events in different fields of expertise I also have the opportunity to establish closer links between clients and the team of interpreters, further enhancing the satisfaction I derive from this work.
A Few Noteworthy Projects
XIII World Congress of Intensive and Critical Care Medicine and XXII Brazilian Congress of Intensive Care Medicine, Rio de Janeiro, November 2017

71st Congress of the International Fiscal Association (IFA), Rio de Janeiro, August 2017

The Interventional Cardiology Congress organised by the Latin-American Society of Interventional Cardiology/Brazilian Society of Hemodynamics and Interventional Cardiology (SOLACI/SBHCI), annually since 2009

The Rio +20 Corporate Sustainability Forum, Rio de Janeiro, June 2012, with the participation of H.M. Queen Silvia of Sweden, Michelle Bachelet, former President of Chile, and Mr Maurice Strong, former Secretary-General of the UN Conference on Environment and Development

XIX International Congress of Penal Law organised by the International Association of Penal Law (IAPL), Rio de Janeiro, August 2014

The Rehabilitation of Inner Urban Areas Project, coordinated by UN-Habitat in Brazil, Germany and Chile, from 2005 to 2009
International Association of Conference Interpreters (AIIC)

Associação Profissional de Intérpretes de Conferência (APIC), Brazil

Certified Translator and Interpreter, JUCESP, Brazil

US Consulate, São Paulo, Brazil
Testimonials From Clients
For over a decade, our UBC international capacity-building projects in Brazil have depended on the services provided by Livia and her associates. We have never been disappointed. After every meeting, big or small, where Livia has provided her translation services, the Canadian and Brazilian participants have extolled the fluency, lucidity and sensitivity of the translations. Bilingual participants have consistently commended Livia for her accuracy. In our field of community and regional urban planning, the communicative currency of bi-national projects is the expression of abstract concepts. For collaboration to be successful, it is essential that these concepts be clearly translated. Livia makes sure that happens. Whether Livia and her selected associates are working from a booth in a large hall, or in intimate face-to-face interactions where the subtleties of expression are paramount, Livia ensures that all of us are attuned to the flow of the discourse. Livia Cais is an international treasure. I wholeheartedly recommend her to anyone seeking sophisticated and reliable translation services. You can count on her providing them.
Children's HeartLink has had the pleasure of knowing and working with Ms Livia Cais since it first started operating in Brazil in 2009. Working in the field of congenital heart care is very demanding – both professionally and personally – and the language used is of a highly technical and specialized character. Given the nature of our work, it is vital that our medical volunteers and our partners can communicate effectively in a variety of situations and environments. While she has an excellent command of both medical English and Portuguese, Ms Cais is not only an outstanding medical interpreter, she is also exceptionally culturally aware and has the sensitivity and ability to translate between cultures. Ms Cais and her group of professional interpreters provide our medical volunteers and our Brazilian partners the comfort and confidence they require to understand and work alongside one another. Children's HeartLink is deeply grateful for the professionalism, integrity, dedication and passion with which Ms Cais and her associates approach and carry out their work with us.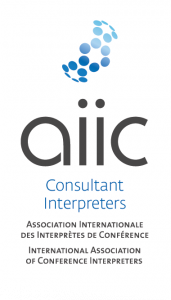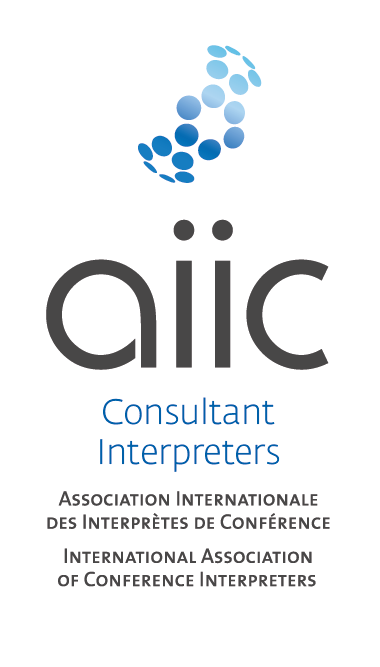 Calliope and its members all belong to the International Association of Conference Interpreters (AIIC), which sets standards in the field of conference interpreting.