Interpreter and Consultant
The purpose of any conference – in essence a meeting between people – is to exchange thoughts, views and experiences using language. Our task as interpreters is to ensure that the information is conveyed with every nuance intact. As consultant interpreters, however, our responsibility is even broader: we strive to assemble the many pieces of the puzzle – the interpreters, the most effective mode of interpretation, the languages, the industry-specific characteristics – in such a way that a clear and detailed picture of the ideas presented is made available to all the participants.
The complexity of this task, the challenge posed to us by the client, often within a very limited timeframe, provides the perfect impetus for action, unleashing our energy. 
We measure our success by the client's satisfaction. Sometimes we are thanked in front of a large audience; sometimes our success is unspoken, because staying in the background, unnoticed, is an important skill for us, just as excellent interpreting is. And sometimes the words of appreciation come a few days later, after a period of reflection, and those are probably the ones we enjoy the most.
A Few Noteworthy Projects
Consultancy for the preparation and delivery of multilingual hybrid conferences. Examples include annual meetings for Bonduelle, held on-site in Warsaw with interpreting hubs in Lithuania and Hungary, and a meeting for WWF Poland, held and interpreted on-site in Poland between nine languages (Bulgarian, Czech, English, German, Greek, Polish, Romanian, Slovak, Ukrainian) with additional speakers and participants connected remotely, both individually and from studios in Germany and Bulgaria.
Advising on the selection of platforms for full remote meetings and training the team of interpreters, as well as speakers and participants, in how to use the platform and the technical equipment required. Examples include international workshops for the city of Darmstadt and 16 partner cities (team of 18 interpreters providing interpretation between English, French, German. Italian, Polish, Turkish and Ukrainian).
Providing interpreting services for the largest Polish Economic Forum, which was held in Krynica until 2019 and has now moved to Karpacz. Traditionally, the Forum sessions have been interpreted into Polish, English and Russian, with selected sessions being interpreted into additional languages, e.g. Bulgarian, Croatian, Czech, French, German, Hungarian, Italian, Romanian, Serbian and, of course, Ukrainian. Since the Forum moved to Karpacz, Ukrainian has played an increasing role. At present, the main languages are Polish and English and selected sessions are interpreted into additional languages, often into Ukrainian. The largest team of interpreters I have managed at the Forum numbered 86.

 

A special partner is the Auschwitz-Birkenau State Museum, which is responsible for preserving everything that remains of the former German concentration camp. For many years, we have had the honour of interpreting for ceremonies marking the anniversaries of the camp's liberation, which falls on 27 January. The working languages are English, Hebrew, Polish and Russian.
Following the outbreak of the Covid-19 pandemic, a hub was set up at our office premises in spring 2020, enabling interpreters to work in a safe environment and with the right technical support, both in terms of equipment and technical care. In 2020, the hub was made available to individual interpreters free of charge.
International Association of Conference Interpreters (AIIC)

European Commission

European Parliament

European Court of Justice
Testimonials From Clients
I would like to thank you for your amazing assistance during our Parliamentary delegation to refugee camps in Rzeszów (Poland) and Lviv (Ukraine).
All team members gave me very positive feedback and asked me to convey to you the words of great appreciation for your work.
Because of your great empathy, professionalism, and proactiveness, you felt like a part of our team, and you created, despite the language barrier, a confident and secure space among the participants of our meetings. 
One more time I would like to thank you for your help, and I am looking forward to working with you in future!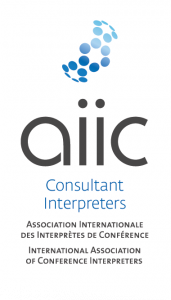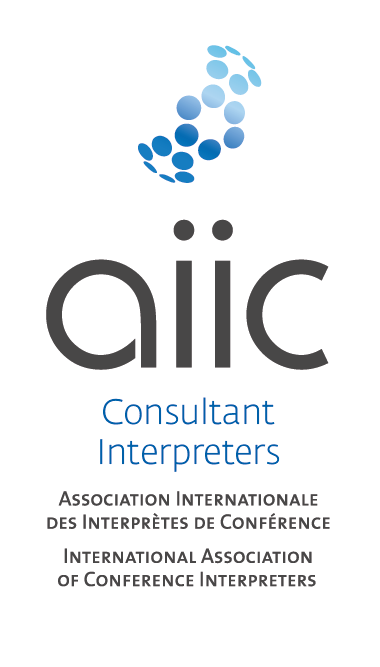 Calliope and its members all belong to the International Association of Conference Interpreters (AIIC), which sets standards in the field of conference interpreting.