Interpretation Services Consultant
France, Guadeloupe, Martinique, Monaco
At the landmark Conference on Multilingualism organised by the French Presidency of the European Union in 2008, I was proud to serve as chief interpreter. I consider it a special accomplishment that I was able to offer participants the opportunity to speak in 17 European languages, despite the venue only having space for eight simultaneous interpretation booths.
I always managed to provide French multinational Dassault Systems with high-quality Chinese, Japanese and Korean interpretation for their annual customers' event, even though interpreters with these languages are rare in France and indeed in Europe, and are usually booked months in advance by international organisations.
I experienced the power of seamless collaboration in the Calliope network when providing interpretation services for an IT client, which held numerous road shows in several European countries (Switzerland, Spain, Italy, Germany, Austria, France) over many years.
A Few Noteworthy Projects
Numerous Board of Directors and Executive Committee meetings for a large French company, especially during a two-year period of upheaval and change of control within the group

A large number of side events at the United Cities and Local Governments World Summit held in Morocco in October 2013 in Arabic, English, French and Spanish, with a team of 35 interpreters. Despite constant changes to the number of meetings, language combinations and schedule, I was able to cover all needs.

Projects of a more unusual nature such as West Indian Theatre, Commitment in the Workplace, Picasso's use of industrial paints, the Cultural History of Work, Pastoralism, Europiano, … to mention but a few.
International Association of Conference Interpreters (AIIC)

European Union

United Nations

French Ministry of Foreign Affairs
Testimonials From Clients
Martine is an excellent professional with whom it's extremely pleasant to work. Martine is always available, always finds efficient solutions to our needs, very often at short notice.
Tasked with organizing the annual congress of the International Society for Cultural History, l'Institut d'Histoire Culturelle Européenne (Château de Lunéville, France) chose Calliope for its reputation in academic circles. The outstanding quality of the interpreting, and the availability and adaptability of the interpreters, went a long way to making this event a great success. Many thanks!
We work regularly with Calliope, that way we're sure of an impeccable job, not just in terms of the quality of the interpreting, but also from the point of view of responsiveness, ability to adapt to the situation, and logistics.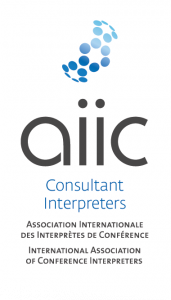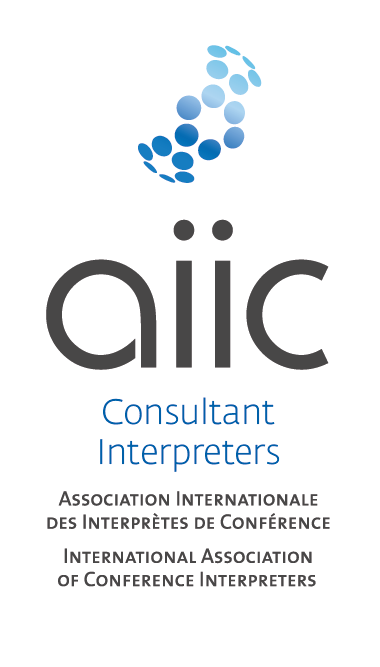 Calliope and its members all belong to the International Association of Conference Interpreters (AIIC), which sets standards in the field of conference interpreting.