Interpretation Services Provider
Puerto Rico, United States of America
One of the most memorable experiences I have had in my career as a Chief Interpreter was having the power go out right before several political leaders were about to take the floor. The client came rushing to me for a solution.
I worked on restoring the interpretation services despite the lack of power and had interpretation services up and running in 15 minutes in several languages, switching from simultaneous to consecutive. Nothing at the conference was working since the power was out except our interpretation services.
I strongly believe that as a Chief Interpreter my main objective is to provide seamless and effective solutions to my customers. Even without electricity, I was still able to provide professional and high-quality interpretation services. I always focus on solutions.
A Few Noteworthy Projects
Chief Interpreter, webinar, United Nations
July 2021 (Provided RSI language services in Arabic, English, French, Mandarin Chinese, Russian and Spanish)
Chief Interpreter, webinar, Africa Leaders Forum
June 2020 (Provided RSI language services in English and Portuguese)
Chief Interpreter, Human Rights Watch, New York, NY, USA
February 2019 (Provided language services in Arabic, English, French and Spanish)
Chief Interpreter, Governors' Global Climate Summit (GGCS2),
Los Angeles, CA, USA
October 2009 (Provided language services in English, French, German, Indonesian, Italian, Korean, Mandarin Chinese, Portuguese and Spanish
with 1 plenary and 8 breakout sessions)
International Association of Conference Interpreters (AIIC)

The American Association of Language Specialists (TAALS)

United Nations Family of Organizations

Federal Government of Canada

French Ministry of Foreign Affairs

 

Organization of American States (OAS)

International Monetary Fund

World Bank

US Department of Justice, Federally Certified Court Interpreter (FCCI)
Testimonials From Clients
I cannot overstress the wonderful working relationship we had with you and your staff during our World Meet Conference in Louisville, Kentucky. You certainly took charge of this aspect of our event to ensure that everything was in place and well-rehearsed prior to the first speaker taking the stage. From the onset, I realized that we were in good hands.
Onsite, we found your staff of interpreters to be courteous, well-educated and well suited to the intricacies of working within a high-attendance conference situation. It is a good thing that for the most part, we didn't even know they were there! Judging by reviews we received from our international attendees, your staff were also superb in their language skills. I should also mention that we found your services were competitively priced and fit well within our budget. We will certainly be in touch prior to our next annual conference event.
Chang-Castillo and Associates were meticulous in their preparation and delivery. They were not merely accurate in their interpreting, but worked so hard to ensure the ideas being expressed came fully to life. Just got back from a conference in Hungary where the interpreters sent everyone to sleep – flat as a pancake. A great contrast with Chang-Castillo and Associates!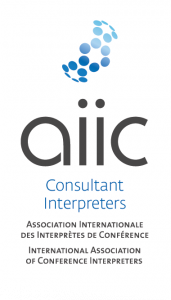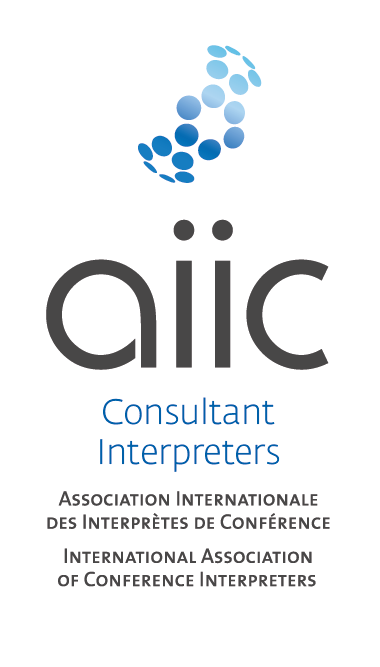 Calliope and its members all belong to the International Association of Conference Interpreters (AIIC), which sets standards in the field of conference interpreting.