Interpretation Services Consultant
Andorra la Vella, Andorra
Over the course of my career I have provided and managed teams of interpreters for meetings and conferences in a wide range of fields. The one highlight that has undoubtedly given me the greatest personal and professional satisfaction, however, was providing interpretation for the Andorran Constitution-making process.
This gave me the opportunity to experience first-hand a period of unique historic importance for my little country. As consultant interpreter, I was privileged to contribute at the highest level by providing interpretation services throughout the negotiations of the Tripartite Commission, comprising representatives of the Parliament of Andorra and the two Co-Princes, which drafted the Andorran Constitution. This was a great honour for me as an Andorran citizen and a major challenge and responsibility as a professional.
I am also honoured that my country's institutions entrust me with the task of interpreting for the most important official visits. I am particularly proud to recall the visits of the Co-Princes François Mitterrand (1986), Nicolas Sarkozy (2010), François Hollande (2014) and Emmanuel Macron (2019), as well as that of Ban Ki-moon (2013), which marked the first official visit of a United Nations Secretary-General to Andorra.
A Few Noteworthy Projects
Interpretation service provider, 11

th

World Congress on Snow and Mountain Tourism, Andorra, March 2022 (and every year since 1998)

Interpretation service provider, XIII Ibero-American Business Meeting, part of the XXVII Ibero-American Summit, Andorra, April 2021

XXVII Ibero-American Summit, interpretation service provider for various meetings, Andorra, 2019, 2020, 2021

Interpretation service provider, 68

th

Congress of the International Real Estate Federation (FIABCI), Andorra, 2017

Interpretation service provider, XIV International Winter Road Congress, Andorra, February 2014 (20 interpreters)

Interpreter and team leader, Youth Olympic Games, Singapore 2010

Interpretation service provider, Fifth Economic Conference, Organization for Security and Co-operation in Europe Parliamentary Assembly (OSCE PA), Andorra, May 2007 (15 interpreters)

Interpretation service provider, International Seminar on "The accessibility and attractiveness of rural and landlocked areas: sustainable transport and services of general interest", Council of Europe Conference of Ministers Responsible for Spatial/Regional Planning (CEMAT), Andorra, October 2007
International Association of Conference Interpreters (AIIC)

European Union

International Olympic Committee and International Paralympic Committee

Council of Europe

Andorran Parliament

Andorran Government

Andorran Courts

Representation of the French Co-Prince in Andorra

French Consulate, Andorra

Consulate General of the United States, Barcelona
Testimonials From Clients
Ms Rosaura Bartumeu Cassany, member of Calliope-Interpreters, has been very efficient in forming and coordinating the team of interpreters for the two editions of the Andorran Colloquium on Constitutional Justice, in which representatives of constitutional courts and prestigious jurists from around the world took part. Her excellent work was highly appreciated by our institution as well as by our international guests.
The interpreting services of Rosaura Bartumeu and Calliope-Interpreters have been of great help in assuring our good communication with the people who have visited the Andorran Parliament and with those who have taken part in our parliamentary meetings. Likewise, their effectiveness and professionalism in organizing the interpreting services for the Andorran Parliament's various events have been acknowledged by all.
On taking up the presidency of the Consortium of the Pyrenees Work Community (CTP), an organization marked by its broad linguistic diversity, the CTP's specific technical character made it necessary to contract a reliable company with long experience in interpreting.
Consequently, we are delighted that Rosaura Bartumeu, a member of Calliope-Interpreters and the director of Lèxic, an Andorran language services company of great prestige and high professional standing, was selected to organize and coordinate the interpreter teams required for the working meetings throughout the two-year period (November 2013- November 2015) in which Andorra will hold the CTP presidency.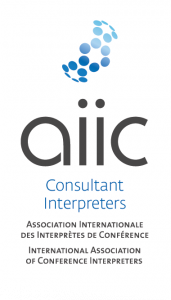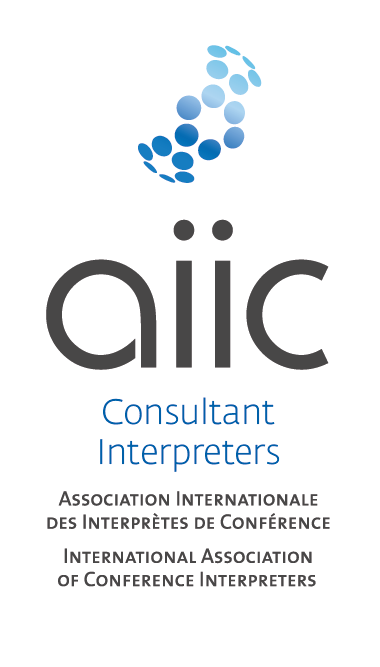 Calliope and its members all belong to the International Association of Conference Interpreters (AIIC), which sets standards in the field of conference interpreting.