Interpretation Services Consultant
France, Guadeloupe, Luxembourg, Martinique, Monaco
Whenever I organise interpreting services for a multilingual event I pay close attention to every last detail.
From the moment that a project is conceived I am at the client's side, providing advice and proposing a comprehensive solution tailored to their needs: from interpreters, audio systems and simultaneous interpreting equipment to the written translation of the meeting papers and webstreaming. Given that the client's needs may change as the project develops, I ensure that my proposal is flexible enough to be adapted accordingly so that it continues to meet the client's requirements.
After more than 20 years working as a professional conference interpreter for both private companies and public institutions, I have an in-depth understanding of the market in both France and its neighbouring countries. My knowledge of my fellow conference interpreters and local equipment suppliers is key to guaranteeing a result which matches each client's expectations.
A Few Noteworthy Projects
I have supplied interpretation services and equipment for the European College of Financial Investigation and Criminal Financial Analysis (CEIFAC) since it was founded in 2013. The highly specialised training provided by the College, which is co-financed by the European Union, was inspired by its founders' conviction that a new training and research programme was needed, drawing on the experience of academics and experts from the prosecuting and judicial authorities, with the aim of better combatting organised crime in Europe.

I organise teams of interpreters for the International Economic Forum on Latin America and the Caribbean, which meets in Paris. The Forum is organised jointly by the Inter-American Development Bank, the French Ministry of Economy and Finance and the OECD Development Centre, and is one of the most prominent events in Europe devoted to public policy in Latin America and the Caribbean. Each year, many international dignitaries, leading representatives of the public and private sector, and senior officials from international organisations gather to discuss different aspects of the region's economic development.

Conference interpreter for EUROCORPS, on secondment from the Spanish Ministry of Defence (2008-2019).
International Association of Conference Interpreters (AIIC)

The American Association of Language Specialists (TAALS)

Council of Europe

European Court of Human Rights

EUROCORPS

OECD

French Ministry of Foreign Affairs
Testimonials From Clients
Over the years, Sergio Álvarez has become a true partner in the organization of our European Works Councils, for which he supplies simultaneous interpretation in six languages and the simultaneous interpretation equipment.
We are very satisfied with both the high level of expertise demonstrated by the interpreters and the support that Sergio provides throughout each project. He always responds quickly and has always managed to send us excellent interpreters, even when meetings have been planned at very short notice. Our heartfelt thanks, Sergio, to both you and your teams for your consummate professionalism!
Dear Mr Álvarez Rubio,
It is with great pleasure that I am writing to express our warmest thanks for the excellent quality of the interpretation provided by your colleagues from the International Association of Conference Interpreters (AIIC) during the training session of the European College of Financial Investigation and Criminal Financial Analysis (CEIFAC).
I should like, in particular, to highlight the high degree of precision of the translations and interpretation, thanks to the quality of the technical support provided.
There is no doubt that the professionalism and commitment of your interpreters contributed to the success of the training event.
I have been working with Sergio Álvarez since 2015. He organises interpreting services for our conferences throughout the year, and provides translation services for both internal and external communication. He is reliable and pragmatic, offering a wide range of services which are delivered by high-quality professionals. I particularly value his openness and the fact that he is a team player. Our regular coordinating meetings have enabled us to fine-tune our working methods and, in a very short time, to ensure that we work together very efficiently. Sergio is a valuable partner with whom it is also a real pleasure to work!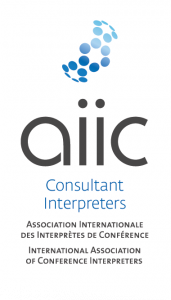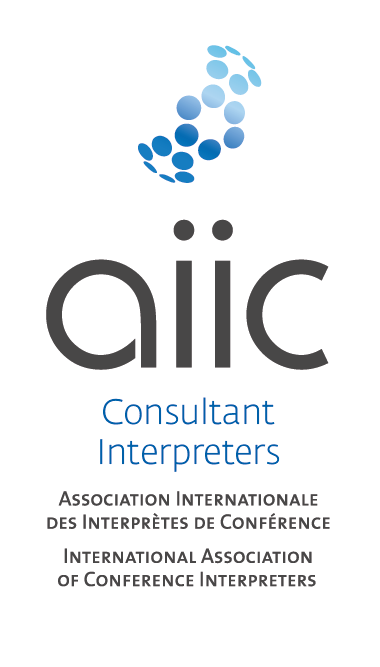 Calliope and its members all belong to the International Association of Conference Interpreters (AIIC), which sets standards in the field of conference interpreting.