Belize, Costa Rica, El Salvador, Guatemala, Honduras, Nicaragua, Panama
What I like most about interpreting is the people you meet and the things you learn while on the job. I feel every event is edifying in its own way.
Organising interpretation services for the Inter-American Court of Human Rights has proved to be challenging and rewarding. Due to the highly technical subject matter and the emotionally charged nature of its public hearings, the Court is an especially exacting client. Working for the Court has been both a privilege and a veritable learning experience.
Staffing and procuring equipment for IMF missions is no small task. This too is an organisation whose interpreters are expected to excel under pressure, while faced with changing needs, and handling very technical and sometimes sensitive topics.
A Few Noteworthy Projects
Interpretation service provider and Chief Interpreter, World Bank/WAVES Costa Rica, San José, December 2014 to February 2015

Interpretation service provider and Chief Interpreter, Inter-American Court of Human Rights, San José, January 2008 to date

Team Leader, International Monetary Fund Article IV Consultation Missions, San José, October 2014 and February 2016
International Association of Conference Interpreters (AIIC)

The American Association of Language Specialists (TAALS)

Economic Commission for Latin America and the Caribbean

International Monetary Fund

Inter-American Court of Human Rights

Inter-American Institute for Cooperation on Agriculture

Organization of American States

World Bank
Testimonials From Clients
As one of the co-leaders of the WAVES Costa Rica World Bank initiative, I hired Ms Wolkowicz to organize interpretation services to accompany expert missions and for several events held in San José between 2015 and 2016.
I was impressed by her competence, reliability and good judgement in staffing and procuring interpretation equipment for our meetings. She is a highly qualified and an extremely professional interpreter who prepares thoroughly for assignments. This was apparent in the way she and her team handled the very technical vocabulary and concepts used as part of the WAVES terminology, ranging from Environmental-Economic Accounting to Ecosystem Services, to Forestry and Water Conservation.
Ms Wolkowicz is detail-oriented, with a passion for languages and new knowledge. She's great at working independently, can produce high-level work and requires no supervision or guidance. I have no doubt that she can provide services in her area of expertise to any organization or individual.
Sharona Wolkowicz started working as an interpreter for the Inter-American Court of Human Rights in 2001. Since 2008, she has also been in charge of recruiting and organizing our whole team of interpreters – a task she has accomplished most efficiently both for our regular sessions in San José and during our special sessions, held abroad.
Over the years, Ms Wolkowicz has proven to be a very competent and professional interpreter whose reliability and dedication have enabled her to organize highly suitable and qualified teams to staff events in up to four languages. Ms Wolkowicz is a very positive and pleasant person, who gets along extremely well with her colleagues and our staff at the Court. I am certain she will help make any meeting a success.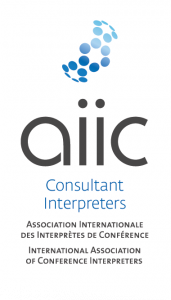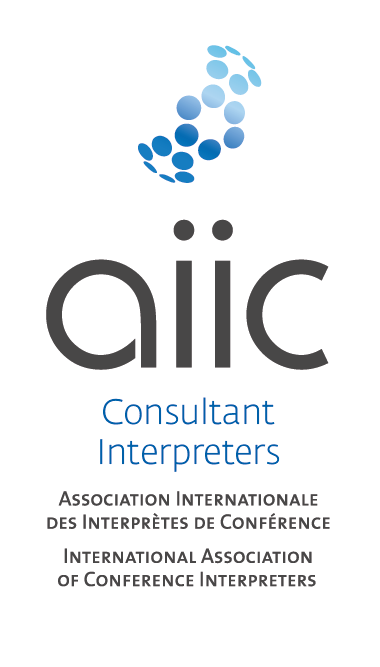 Calliope and its members all belong to the International Association of Conference Interpreters (AIIC), which sets standards in the field of conference interpreting.