Interpretation Services Consultant
Argentina, Bolivia, Chile, Colombia, Ecuador, Paraguay, Peru, Uruguay, Venezuela
What I like most about being a consultant interpreter is managing the unexpected: a speaker who decides to speak in another language one hour before his presentation is set to start, or a breakout session that is added on the fly for which additional interpreters are needed. It is on these occasions that our clients highly appreciate the flexibility and resourcefulness of the consultant interpreter, who is there to resolve their interpretation problems on the spur of the moment. For 25 years I have done precisely this, gaining experience in recruiting teams of interpreters with different working languages, know-how and specialisations to work at various events on any given day for government agencies, embassies and multinationals. I have arranged interpretation services elsewhere too, sending interpreters from Argentina or contacting interpreters in other countries to provide the necessary services. To sum up, I like to think that the users of our services find in us a trustworthy partner who takes care of the linguistic and cultural barriers so that they can focus on closing a deal or solving a diplomatic issue.
A Few Noteworthy Projects
Convener of the International Organization for Standardization (ISO) Working Group TC 37/SC5/WG2, composed of more than 200 experts from around the globe, in charge of drafting standards on interpreting

Interpretation provider, World Live Neurovascular Conference, Buenos Aires, Shanghai, Istanbul (hybrid), October 2021

Interpretation provider, Net2phone 2021 Global Kick-off Meeting (virtual), May 2021

Interpretation provider, Globant Awards: Women that Build | Global Gala Edition, 2020

Interpretation provider, Buenos Aires 2018 Youth Olympic Games Preparatory Meetings, May 2015

Interpretation provider, South American Business Forum annual conference, 2006, 2007, 2009, 2011-2015

Interpretation service provider, International Latin American Tax Program, Universidad Torcuato Di Tella & Northwestern University School of Law, December 2006

Interpretation service provider, official visit of Intel CEO Craig Barrett to Argentina and Uruguay, Seminar on "The evolution of technology in the global environment", Keynote speaker: Intel CEO Craig Barrett, September 2005
International Association of Conference Interpreters (AIIC)

Argentine Association of Conference Interpreters (ADICA)

Colegio de Traductores Públicos de la Ciudad de Buenos Aires (CTPCBA)

British Council, Argentina

International Monetary Fund

Ministry of Foreign Affairs of Argentina

Organization of American States

UN (WFUNA, PAHO, WIPO, UNDP, UNICEF, ILO)

EULITA
Testimonials From Clients
Working on this ambitious project with Verónica Pérez Guarnieri from Calliope-Interpreters was an incredible experience. The World Live Neurovascular Conference was held in a hybrid format from 20 to 22 October 2021: neurosurgeons in Buenos Aires, Shanghai and Istanbul broadcast live from the operating theatre to a physical audience of academics, their words interpreted remotely by teams of interpreters in Berlin and Buenos Aires to cater for the different time zones. Verónica not only recruited specialized teams of interpreters, many of them also qualified medical doctors, but also coordinated the highly complex interpreting arrangements. The Calliope-Interpreters team was highly professional and always willing to go the extra mile, for example if a live surgery took longer than scheduled. We are hugely grateful to Verónica and her team for their consummate professionalism, expertise and flexibility.
Let me thank you and your interpreters for your excellent work during the Net2phone 2021 Global Kick-off Meeting. It was the first time we had held such a big event virtually with nine different breakout sessions, which made us very nervous. The professionalism, warmth and patience with which you helped and offered recommendations and guidance on how best to use our IT tools to bridge the language gap with remote interpretation in the weeks before the event and during the event itself contributed enormously to its success.
Looking forward to a long-lasting working relationship with you, Verónica Pérez Guarnieri, and Calliope-Interpreters, confident that we can build a thriving future for a better-connected world.
It has been a boundless pleasure to work with Verónica and her team. Suffice it to say that she has provided interpretation services for Fundación OSDE for more than 15 years now, interpreting for London School of Economics scholars like Dr James Bellini, Tony Blair´s Head of Campaign Team Simon Buckby and Roderick Nye; and providing French interpreters for the keynotes of Loïc Wacquant, Bruno Latour and Thomas Piketty, among many others. Events are not always trouble-free and Verónica has always solved all problems arising in injury time, never hesitating to make the decisions necessary for our events to be a success.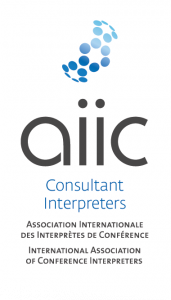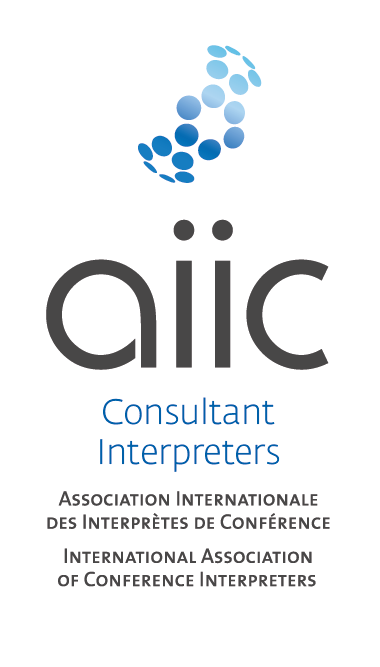 Calliope and its members all belong to the International Association of Conference Interpreters (AIIC), which sets standards in the field of conference interpreting.