Consecutive Interpretation
Consecutive interpretation is generally used for smaller, more intimate meetings and for diplomatic visits. In this mode of interpretation, speakers deliver their speeches in complete passages or chunks before pausing to allow the interpreter to translate their words.
The interpreter listens to the speaker and takes notes before delivering the interpretation in the target language when the speaker pauses. For consecutive interpretation the interpreter and speaker are usually seated next to one another, the only equipment required being microphones and a standard public address system if the meeting is being held in a large room or if there is a large audience.
Consecutive interpreters take notes consisting of a unique, language-neutral combination of abbreviations and symbols, which they use in conjunction with their memory to enable them to reconstruct the original speech in a different language two, five or even ten minutes after it has been delivered.
Every interpreter has a unique note-taking system which they have developed during their training and refined in professional assignments, and which they use to record ideas and facts to support their memory. Hence, it is virtually impossible for an interpreter to decipher notes taken by a colleague or to reconstruct a complete and faithful message a few hours after the speech has been delivered.
Conference interpreters are highly trained professionals, usually educated to at least Masters level, who have a broad general knowledge and a genuine command of the languages they interpret. The professionals recruited by Calliope are preferably members of AIIC (International Association of Conference Interpreters) and/or accredited by national and international organisations, such as the UN agencies and the European institutions. They are bound by absolute professional secrecy. They are selected based on their experience of the subject-matter of your meeting, and regard thorough preparation as part of the assignment, in order to familiarise themselves with the relevant issues and terminology.
Examples from our portfolio
Futura Festival, event with Zygmunt Bauman and George Ritzer, Italy
Consecutive is often used to service small business meetings, training courses, conferences with just one or two speeches in a foreign language or very high-level meetings. However, it may also be used to cater for very large gatherings, especially in open spaces, where it would be difficult to distribute and retrieve simultaneous interpretation receivers and earphones.
In the picture, Claudia Ricci, the Calliope member for Italy, is providing consecutive interpretation at a public meeting in a city square with sociologists Zygmunt Bauman and George Ritzer.
Press conference during Jean-Claude Juncker's 2014 presidential campaign
In May 2014, Jean-Claude Juncker visited Cyprus as part of a "Juncker for President" campaign tour before the European Parliament elections. He held a joint press conference with the leader of the governing Democratic Rally party and participated in the party's European elections congress, where he delivered a keynote speech. Irina Pipis, the Calliope member for Cyprus, was entrusted with the task of conveying his message using consecutive interpreting.
Franco-German parliamentary prize ceremony
On 20 November 2013, a delegation from the German Bundestag, led by its President, Mr Norbert Lammert, visited Paris to celebrate the award of the Franco-German parliamentary prize at the Assemblée Nationale. During the visit, Mr Lammert presented the German Order of Merit, the Bundesverdienstkreuz, to Christine Boulay-Deilhes, in recognition of her work to promote Franco-German friendship, at the Hôtel Beauharnais, the official residence of the German Ambassador to France. Nathalie Pijollet, the Calliope member for Germany, had the task of interpreting the speeches by Mr Lammert and Mme Boulay-Deilhes in consecutive. It was a very poignant ceremony in an exceptional setting, in the presence of French and German guests who had come to pay tribute to Mme Boulay-Deilhes.
Please contact us to discuss the event you are planning. For a cost-effective and optimal interpreting solution, get a Calliope consultant on board as early as possible in the planning process. We will be happy to respond to all quote requests immediately.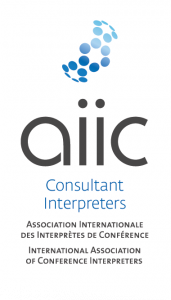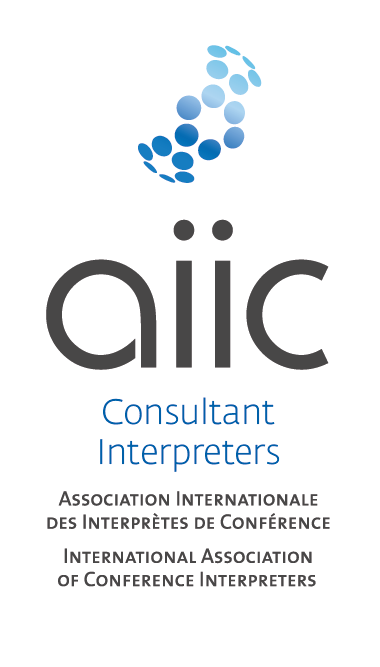 Calliope and its members all belong to the International Association of Conference Interpreters (AIIC), which sets standards in the field of conference interpreting.