Remote Simultaneous Interpretation
Calliope's consultant interpreters have extensive experience of providing Remote Simultaneous Interpretation (RSI), also known as Distance Simultaneous Interpretation (DSI), for multilingual virtual and hybrid events.
Examples from our portfolio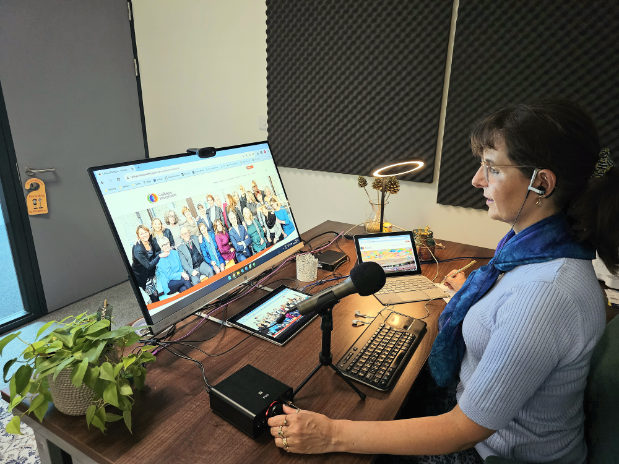 #UCLGMeets and regions share experiences during lockdown
During the COVID-19 pandemic, UCLG, a network of local and regional governments, held a number of webinars on Zoom to give its members the opportunity to share their experiences and gain a better understanding of the measures put in place by other local or regional authorities in response to the pandemic. Interpretation was provided in several languages thanks to the coordination of Consultant Interpreter, Danielle Grée, the Calliope member for Spain, who recruited a team of interpreters working from "home studios" owing to the constraints of the lockdown. Some sessions attracted more than 250 participants on five continents, demonstrating how vital these exchanges of experience were.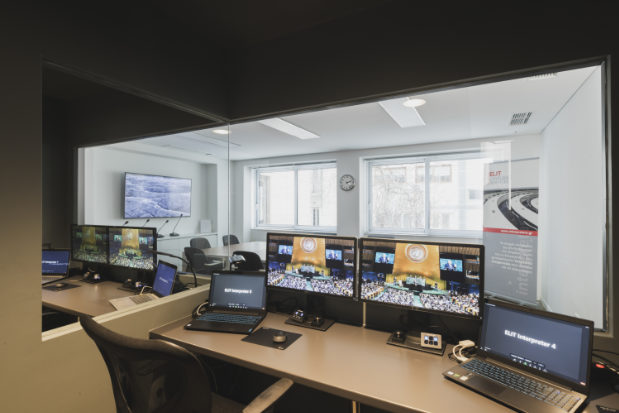 State-of-the-art DSI hub in Athens
Anticipating the advent of distance interpreting, Haris Ghinos, the Calliope member for Greece, opened the first interpreter-owned distance interpreting hub in Europe, now widely known as "AIHub", Athens Interpreting Hub. He felt that the considerable investment (two booths, three independent Internet connections, high-spec laptops, two additional screens per booth, mini-consoles for channel selection and volume control  and USB-connected headsets with acoustic shock protection) was more than warranted in view of the increasing number of multilingual online conferences and meetings and the need to cut down unnecessary travel for conference interpreters.  Importantly, AIHub offers the advantage of interpreters being co-located, which allows for real-time teamwork, an essential measure to contain cognitive load for interpreters.
Since February 2019, hundreds of online and hybrid meetings have taken place using the services of conference interpreters sitting at AIHub. On top of state-of-the-art booths, the hub offers interpreters a safe and controlled environment from where they can perform at their best. Clients love AIHub because they know that a combined team  - including project managers, conference interpreters, technicians and administrators - work under, literally, the same roof, giving them a high degree of certainty that everything will go as planned, without the slightest glitch.
Please contact us to discuss the event you are planning. For a cost-effective and optimal interpreting solution, get a Calliope consultant on board as early as possible in the planning process. We will be happy to respond to all quote requests immediately.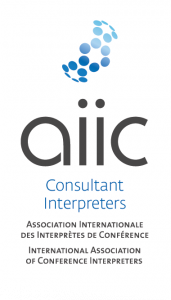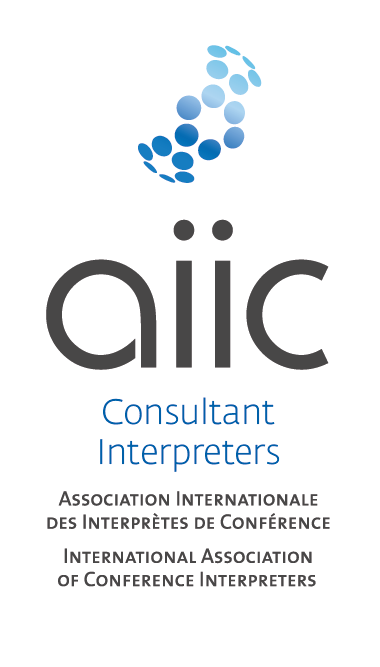 Calliope and its members all belong to the International Association of Conference Interpreters (AIIC), which sets standards in the field of conference interpreting.