Simultaneous Interpretation
Calliope delivers turnkey simultaneous interpretation solutions and related services for all types of meetings and events, both large and small.
Simultaneous interpretation is the solution of choice for many events, as it is unobtrusive and the original speaker's words can be interpreted into several different spoken or sign languages in real time. At a conference with interpretation into six languages, for example, everything that is said in any of those languages is translated virtually simultaneously into the other five, enabling speakers of six languages to follow and take part in the meeting. Often incorrectly referred to as "simultaneous translation" or "live translation", simultaneous interpretation requires professional conference interpreters who have undergone rigorous training.
When interpreting simultaneously, spoken language interpreters work in soundproof booths, preferably with a direct view of the speaker. They listen to the speakers through headsets and interpret their words into the target language in real time, with a delay of just a few seconds. Meeting attendees listen to the interpretation through headsets and can select their language channel of choice. Simultaneous interpretation requires two or three interpreters per target language who take turns to work, alternating every 20 to 30 minutes.
For more information about simultaneous sign language interpreting please see the dedicated page.
Large events with numerous languages, such as EU presidency meetings
Bilateral meetings with no time for consecutive interpretation
Summits with a large number of booths, which may or may not be located in the meeting room
Corporate events or shareholders' meetings when time is of the essence
Workshops on subjects ranging from conflict resolution to marine genetic resources
Technical and medical conferences, sometimes with real-time surgery
Conferences of the Parties (COPs), and many more
Examples from our portfolio
EMCDDA
For the last 10 years, the European Monitoring Centre for Drugs and Drug Addiction (EMCDDA) in Lisbon has entrusted Laurence Corréard, Calliope's member for Portugal, with recruiting its teams of simultaneous interpreters. Whatever the event - board meetings, budget committee meetings, or press conferences to present the organisation's annual reports - all are interpreted simultaneously. The interpreting teams, which Laurence is sometimes required to assemble at short notice, cover up to seven languages in each meeting using the state-of-the-art booths in the EMCDDA Conference Centre.
Inter-American Court of Human Rights in San José, Costa Rica
There are assignments in an interpreter's career that leave a mark because they are particularly rewarding, despite presenting technical or intellectual challenges. Sharona Wolkowicz, Calliope's representative for Central America, has been organising the teams of simultaneous interpreters required by the Inter-American Court of Human Rights in San José, Costa Rica, since 2008.
Working at the Court is always challenging, not only on account of the complex subject-matter, but also because of the emotionally charged and often heart-rending testimony of the victims who come before the Court. Moreover, all the Court's public hearings are webcast, which is an additional responsibility for the team.
Cyprus: 2014 pre-European elections Party Congress
Jean-Claude Juncker and Cyprus President Nikos Anastassiades were the keynote speakers at a Party Congress in the run-up to the 2014 European elections.
Calliope's member for Cyprus, Irina Christodoulou-Pipis recruited a team of interpreters to provide simultaneous interpreting at the event.
Please contact us to discuss the event you are planning. For a cost-effective and optimal interpreting solution, get a Calliope consultant on board as early as possible in the planning process. We will be happy to respond to all quote requests immediately.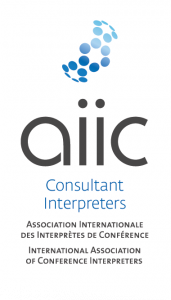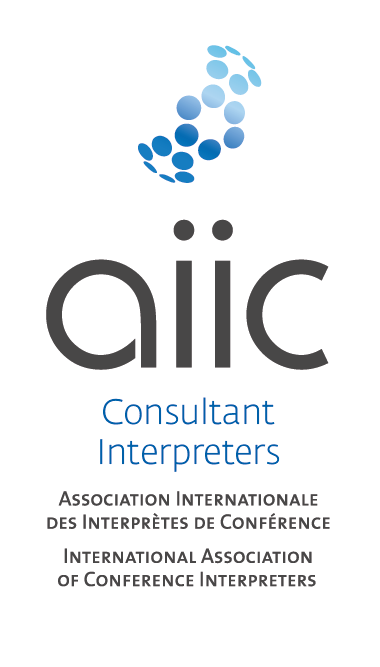 Calliope and its members all belong to the International Association of Conference Interpreters (AIIC), which sets standards in the field of conference interpreting.