Tour-Guide Interpretation
When delegates and interpreters need to be on the move, simultaneous interpretation can be provided using a small tour-guide system.  Also commonly referred to as an "Infoport" or "bidule", the system consists only of a radio transmitter and headsets, making it light and easy to carry. It can also be used when there are too many delegates for whispered interpretation. Despite its inherent limitations (no soundproof booth, limited number of receivers and channels, no on-site technician) compared with an ISO-compliant interpreting booth and audio system, there is no denying that the tour-guide system can be a very effective solution for short meetings involving a small number of delegates and for on-the-move events. Thanks to this portable system, delegates are free to move from one location to another while listening to the speaker's words in another language.
Examples from our portfolio
The World Bank Group in Israel
Over the last few years, thanks to its reputation as a "start-up nation", Israel has attracted numerous delegations from overseas specialising in fields ranging from cybersecurity to agriculture, and water to financial services. These very high-level meetings require meticulous preparation on the part of the interpreters, who accompany the delegations on their visits to businesses and research centres, providing them with simultaneous interpretation using tour-guide systems. In 2018, for example, the World Bank Group entrusted Gisèle Abazon with organising the interpretation for delegates from 23 African countries attending meetings across Israel on the promotion of best practices in cybersecurity.
SCOOP Voyages all over the world
For several years now, Calliope has been collaborating with SCOOP, a travel agency based in France and specialising in organising tailor-made business travel and seminars for companies. The visits, which can be highly technical, are generally conducted on the move, and the interpreters (usually working between French and the local language) therefore work with a tour-guide system. This enables the business leaders present to follow the explanations provided while inspecting the facilities at their own pace. To date, SCOOP has used Calliope's services in Australia, Germany, Ireland, Israel, the Netherlands, New Zealand, Portugal and Spain.
Intel World Ahead Program in Argentina
Senior Intel managers held a series of meetings with Ministry of Education officials across South America to consolidate and promote education projects as part of the company's World Ahead Program. Veronica Pérez-Guarnieri, Calliope's representative for Spanish-speaking South America, was recruited to accompany the delegation on a tour of Argentina's main provinces. She recommended the use of a portable tour-guide system, as the group was too large for whispered interpretation.
Please contact us to discuss the event you are planning. For a cost-effective and optimal interpreting solution, get a Calliope consultant on board as early as possible in the planning process. We will be happy to respond to all quote requests immediately.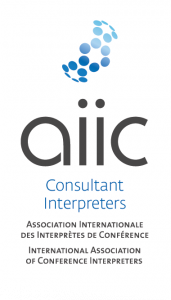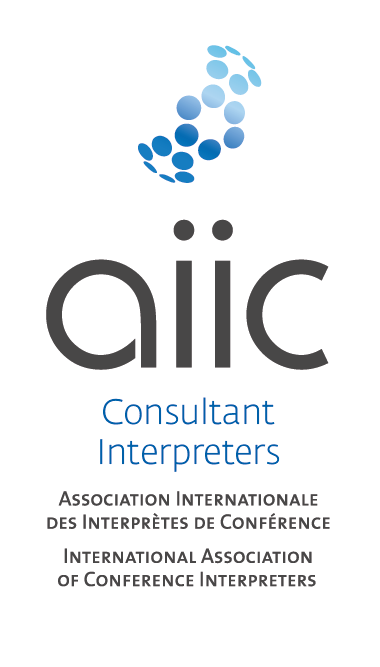 Calliope and its members all belong to the International Association of Conference Interpreters (AIIC), which sets standards in the field of conference interpreting.