In this form of simultaneous interpretation, the interpreter whispers the interpretation in the ear of one or two individuals. Whispered interpretation only works in certain specific situations, since the interpreter's voice may disturb other participants and, depending on the seating arrangement, the interpreter may be too far from the speaker to be able to hear them properly. No equipment is required but two or more interpreters may need to take turns, depending on the duration of the meeting. Whispered interpretation, commonly referred to by its French name, chuchotage, is often used in combination with consecutive interpreting. The interpreter whispers for one or two delegates, but when those delegates take the floor the interpreter takes notes and, once they have finished speaking, conveys their remarks to the other meeting participants consecutively. It is important for the interpreter to be positioned next to the people listening to them, and to have an unobstructed view of any visual aids being used. Whispered interpretation is not suitable for large groups or when more than one or two participants require interpretation. For larger groups, it is preferable to use a tour-guide system (or an ISO-compliant interpreting booth).
Examples from our portfolio
Children's HeartLink partnership with Hospital da Criança and Hospital de Messejana, Brazil
Of the one in 120 children who are born with congenital heart disease worldwide, 90% do not have access to adequate medical care. To save the lives of children with heart disease, Children's HeartLink partners with organisations in Brazil and other countries to train medical teams, provide education and transform health care. Since 2009, twice a year, Lívia Cais, Calliope member for Brazil, has managed teams of between two and six highly skilled interpreters in the medical field to enable team members to communicate effectively in the Operating Room (OR), PICU, cath lab and during lectures. Different modes of interpretation are used: whispering and consecutive in the OR, and simultaneous with a tour-guide system during medical rounds.  
European Parliament missions
Many of the members of Calliope-Interpreters are accredited at international organisations such as the UN and the EU, which also provide interpretation during high-level missions. Whispered interpretation is often used for itinerant missions, when logistical constraints make simultaneous or tour-guide interpretation impossible. In such cases, the interpreters whisper if they have one or two listeners and interpret consecutively when addressing a larger audience. 
Centenary of the First Dáil
On 21 January 2019, the Republic of Ireland commemorated the centenary of the First Dáil, the first sitting of a representative assembly for the country, claiming the right of Ireland to self-government. Back in 1919, Irish Gaelic, English and French had been the languages used for the various declarations. 100 years later, the presidents of more than 30 national parliaments were invited to listen to the commemoration ceremonies in Dublin and interpretation was provided into many additional languages. Interpreters whispered the emotional and impassioned speeches in the languages of their respective parliament's representatives. Alexandra Hambling, Calliope representative for Ireland, whispered for the Vice-President of the French National Assembly.
Please contact us to discuss the event you are planning. For a cost-effective and optimal interpreting solution, get a Calliope consultant on board as early as possible in the planning process. We will be happy to respond to all quote requests immediately.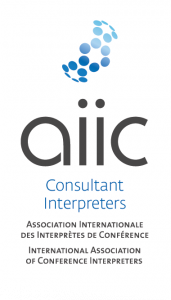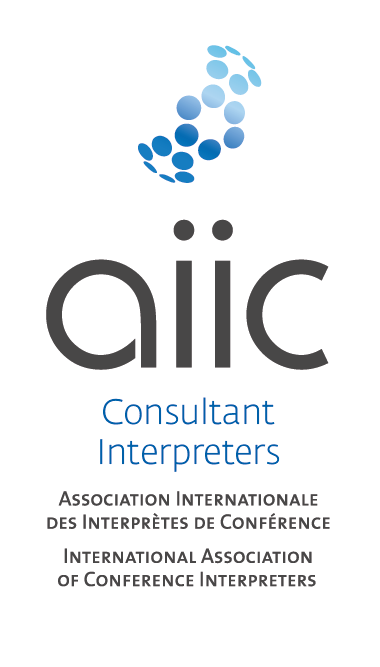 Calliope and its members all belong to the International Association of Conference Interpreters (AIIC), which sets standards in the field of conference interpreting.