Calliope delivers turnkey simultaneous interpretation solutions and related services for all types of meetings and events, both large and small.
Our services encompass everything from pre-event planning and consulting to the organisation and delivery of one-stop-shop conference interpretation services with teams of highly qualified interpreters. Our members can also ensure that you have the right equipment for your event and venue.
We know that the quality of the interpretation is an essential component of any multilingual event. As senior professional interpreters and organisers of comprehensive interpretation services, we know exactly how to plan, manage and deliver the interpretation solutions that are vital to your event's success.
Conference Interpretation
Conference interpretation is when a message that has originally been spoken in one language is conveyed in one or more other languages through a team of conference interpreters. It is used at all kinds of meetings, whether large or small: international summits, scientific congresses, medical and technical conferences, annual general meetings, corporate events, and financial press conferences, among others.
Diplomatic and Executive Interpretation
Diplomatic interpreting can be used in a variety of situations, including official visits, press conferences, formal or informal interviews and working meetings.
Executive interpreting is the term used when a highly qualified interpreter is assigned to shadow a political or business leader during a visit. The interpreter accompanies the client, providing interpretation for the events that form part of the visit, such as official meetings, speeches, interviews, banquets and private conversations.
Events require planning, and so do interpretation services. Calliope can help you to decide on the interpretation you need for your event, whatever its scale, in order to deliver a tailor-made solution and the best possible value for money.
Communication technologies, such as videoconferencing and webcasting, can be used in a traditional conference setting to transmit the interpretation to any participant not attending in person. Furthermore, the trend in both the corporate world and public sector is for fewer face-to-face meetings, and interpreters are increasingly being asked to translate in situations where all the participants are in remote locations.
Poor sound quality has a negative impact on interpreting as it affects both the interpreters and the audience. Calliope identifies equipment solutions to meet the technical requirements of any type of event and venue.
Sign Language Interpretation
Offering sign language interpretation at your event makes it accessible to participants who use a sign language as their mode of communication. At such events, the sign language interpreters work between a spoken language and a sign language for the benefit of two distinct audiences: those who sign and those who use a spoken language. This enables all participants to communicate.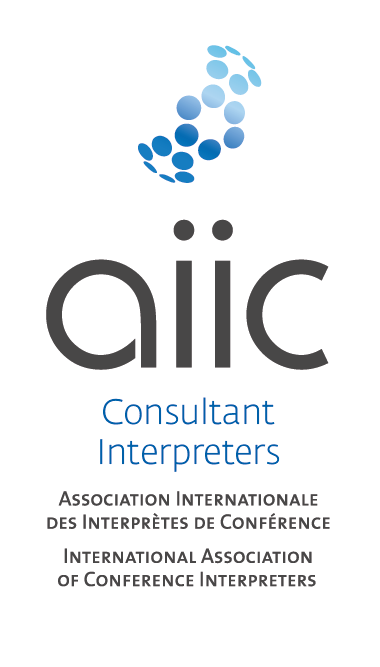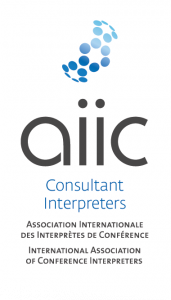 Calliope and its members all belong to the International Association of Conference Interpreters (AIIC), which sets standards in the field of conference interpreting.