Distance Simultaneous Interpretation
Developments in simultaneous interpreting delivery platforms mean that it is now possible for the interpretation service to be in a completely different location from the conference speakers. New software enables interpreters to work remotely, either from hubs or, in extremis, from their home studios during periods of lockdown.
Having interpreters physically in booths is the preferred solution for remote interpreting, and that is still the solution recommended by both Calliope and the International Association of Conference Interpreters. In distance interpreting, interpreters are co-located in what is known as a hub or studio. A hub is a meeting room equipped with ISO-standard interpretation booths and all the relevant equipment for remote interpretation. During meetings a technician, who is fully trained in remote interpretation, is physically present in the hub to support the interpreters, as well as delegates attending the meeting remotely.
Calliope has access to hubs in several cities in Europe from where we are able to provide interpretation in a selection of languages. In addition, our interpreters have completed the necessary training in remote interpretation using different systems. In fact, we have a full database of remote-ready interpreters. We have researched and tested a range of remote interpretation systems, and can advise on which offer the best functionality and level of IT security for each individual client's needs.
However, when travel restrictions are in place, or during periods of lockdown, it is not always possible or safe for our interpreters to go to a hub, even in their own cities. We have therefore undertaken training and acquired the necessary equipment to enable interpreters to interpret remotely from their home offices. Whenever appropriate, a trained technician is of course in attendance, also remotely, to run pre-meeting tests with interpreters and delegates and to ensure that all runs smoothly during the meetings. We should stress that this is an extraordinary solution for extraordinary circumstances: a hub solution is preferable and is the arrangement we would otherwise recommend for virtual meetings.
A range of technical solutions are available for the provision of distance simultaneous interpreting. Some simultaneous interpreting delivery platforms are standalone solutions, while others can be used in combination with a client's existing preferred videoconferencing system. As independent consultant interpreters, we have chosen not to sign an exclusive agreement with any particular platform provider. This enables us to continue to provide a fully independent consultancy service and to recommend a solution in accordance with our clients' preferences.
It should be noted that remote interpreting entails a higher cognitive load than face-to-face interpreting. Calliope is following institutional recommendations of a single session of a maximum of 3 hours and 30 minutes per day, or two sessions of 2 hours and 30 minutes with a minimum break of 90 minutes between the sessions. For meetings in excess of those timings, the number of interpreters needs to be increased.
Examples from our portfolio
#UCLGMeets and regions share experiences during lockdown
During the COVID-19 pandemic, UCLG, a network of local and regional governments, held a number of webinars on Zoom to give its members the opportunity to share their experiences and gain a better understanding of the measures put in place by other local or regional authorities in response to the pandemic. Interpretation was provided in several languages thanks to the coordination of Consultant Interpreter, Danielle Grée, the Calliope member for Spain, who recruited a team of interpreters working from "home studios" owing to the constraints of the lockdown. Some sessions attracted more than 250 participants on five continents, demonstrating how vital these exchanges of experience were.
State-of-the-art DSI hub in Athens
A year before COVID-19, in February 2019, Haris Ghinos, the Calliope member for Greece, opened the first interpreter-owned distance interpreting hub in Europe. He felt that the considerable investment (two booths, two independent Internet connections, high-spec laptops, two additional screens per booth and USB-connected headsets for acoustic shock protection) was more than warranted in view of the increasing number of multilingual web conferences and the need to cut down unnecessary travel for conference interpreters.
Fast forward to 15 April 2020 and two conference interpreters were working at the Athens hub for a virtual conference on "Waiting to connect", the first in a series of live webcasts on the transformations that had unfolded in society, the economy and our personal lives since the outbreak of the COVID-19 pandemic. Nicholas A. Christakis, Sterling Professor of Social and Natural Science at Yale, discussed the issue of social isolation, at the time a universal experience, despite the continuing necessity of human contact. The debate was organised by the Stavros Niarchos Foundation in the context of the extremely successful DIALOGUES series of conferences.
Please contact us to discuss the event you are planning. For a cost-effective and optimal interpreting solution, get a Calliope consultant on board as early as possible in the planning process. We will be happy to respond to all quote requests immediately.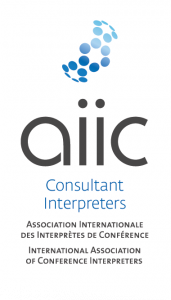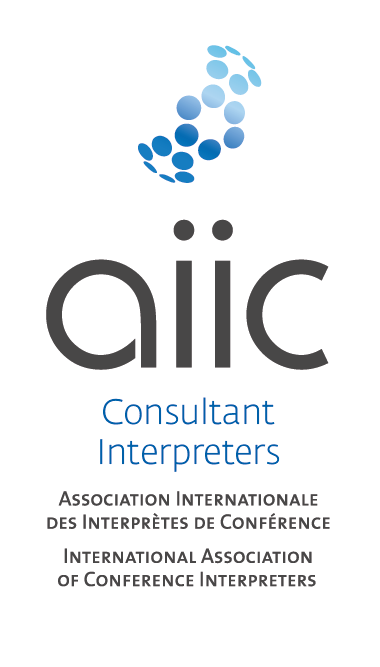 Calliope and its members all belong to the International Association of Conference Interpreters (AIIC), which sets standards in the field of conference interpreting.